Product manager with 7 years of experience
Admits: Stanford GSB (85% scholarship), Wharton, MIT Sloan Interview: Harvard Business School
Applying to top B schools can be an overwhelming and challenging process, often leaving applicants feeling unsure and lacking confidence. Admit Expert has a wealth of knowledge and expertise in the admissions process and is someone you can trust to guide you through the journey. They not only helped me with the essential components of my application, but also became a trusted confidant, offering guidance on the softer aspects of the process, such as my post-MBA goals. Working with them gave me a sense of control and confidence, resulting in an admission offer from Stanford, Wharton and MIT.
Admit Expert's emotional maturity and support helped me persevere and achieve my goals. Their approach encouraged me to explore my personal stories and goals, and provided valuable perspective on how admissions committees would view them. Above all, the conversations I had with Admit Expert were incredibly valuable and insightful, providing me with unique tips and perspectives that I will carry with me even beyond the admissions process.
Admits: NYU Stern (100% Scholarship)
I am glad I chose Admit Expert to help me with my MBA application process. Their extensive experience and knowledge of the admissions process really helped me to identify the gaps in my profile and tailor my applications to the requirements of each school.
Their lead consultant was exceptionally effective in helping me to refine my applications and bring out the strengths in my profile. I was blown away by their editing skills and attention to detail – they really went above and beyond to ensure that my applications were the best they could be.
Despite facing discouragement from people around me because of my just 2 years of work experience, Admit Expert's team really pushed me to apply this year, and I am so glad that I did. Thanks to their expert guidance, I was able to secure a full scholarship admission at NYU Stern and reach the interview stages of all the schools I applied to with them. Although I was waitlisted at Haas, I know that their support and guidance made a huge difference in helping me get as far as I did. Their continued guidance throughout the waitlist process is praiseworthy.
Overall, I would highly recommend Admit Expert's MBA consulting services to anyone looking to pursue an MBA. They were always ready and willing to help, and gave me a comprehensive picture of all the schools to help me decide which ones I should aim for. Thank you, Admit Expert, for all of your hard work and support throughout this process!
Admits: Kellogg School of Management
Admit Expert was the only consultation service I knew that provided school-specific mentors who helped me tailor my application to each school. This drastically reduced time needed to research programs, allowing me to instead focus on my GMAT and polishing my essays. The support of the school-specific mentors, combined with the fair price and a fantastic lead mentor meant that I got in Kellogg, my dream program. Thanks Admit Expert!
Admits: Yale SOM, UVA Darden (50% Scholarship), Cornell Johnson ($30,000)
Aseem takes a keen interest from Day 1 in matching the student with the right Consultant based on personal factors like target schools, GMAT score etc.
I had worked with a Tuck alum, who immensely helped me in drafting a solid application. The consultant quoted examples of past students and her own story, helping me understand how to put my best foot forward. We focused on portraying the honest version of myself, elaborating on my strengths and mentioning how I am working on my weaknesses. The timely sync ups and follow-ups prompted me to pursue my application even more energetically.
AdmitExpert also provides an option to opt for a final edit by another Consultant – which actually gives a third-party perspective and helps cover loopholes or unexplained parts of the application (if any).
All-in-all, it was a seamless experience and AdmitExpert helped me get admits to my top preferences (Darden, Yale SOM and Cornell)
Intake: Deferred Admission - 2025 intake
Admit Expert, the MBA admissions consulting company, possesses several remarkable strengths that greatly contributed to my successful admission into the Darden School of Business. Their consultants' expertise and experience in MBA admissions, coupled with a personalized approach, were invaluable. They took the time to understand my profile and goals, providing highly tailored advice and guidance. The essay editing and review services were exceptional, helping me craft compelling narratives that strengthened my application. Their interview preparation support boosted my confidence and readiness for admissions interviews. Admit Expert's timely and responsive communication throughout the process reduced stress and kept me organized. Their result-oriented approach, evidenced by a strong track record, instilled confidence. Overall, their strengths lie in their expertise, personalized approach, essay editing, interview preparation, communication, and proven track record. I highly recommend Admit Expert to anyone seeking guidance and support in achieving their MBA admissions goals.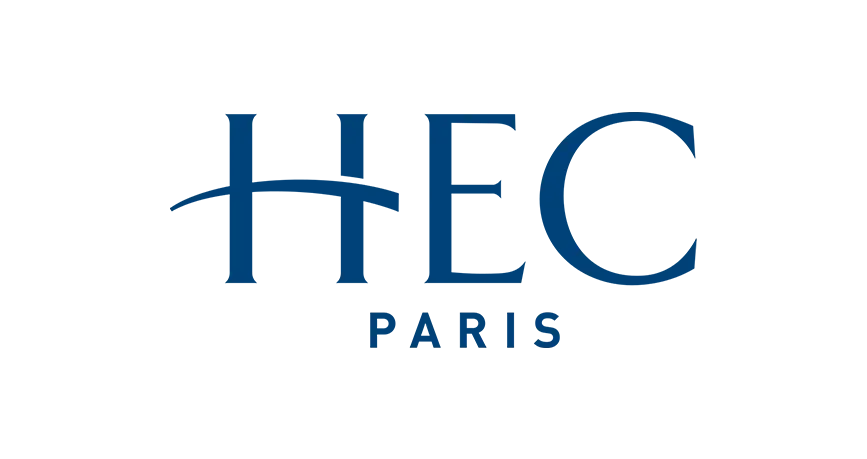 Choosing Admit Expert to help me with the MBA application process was probably the smartest decision I made in the last one year. When I started applying to the various MBA programs, I was as clueless as possible. I wasn't even sure of the career path after MBA, that would fit my profile. The lead admission consultant at Admit Expert worked closely and patiently with me to build my resume, identify the best post-MBA career path and choose the top schools that fit my profile.
Even though I had a work experience of 9 years in the midstream oil and gas industry in my favour, I only had a mediocre GMAT score of 680. This made me doubt my prospects of getting into a good business school every now and then. But my lead consultant believed in my potential even when I didn't. His constant guidance and reassurances kept my spirits high during the overwhelming and daunting application process. The mock interview conducted by Admit Expert and their feedback also improved my confidence before the actual interview. I finally secured an admit to HEC Paris, which was one of my target schools. I am pretty sure this wouldn't have been possible without the support of Admit Expert.
I am sure I got the best ROI with Admit Expert and would recommend them to anyone who is planning to seek the help of an admission consultant for MBA.
Admits: London Business School
I took MBA admission consulting services from Admit Expert for applying to LBS. They understood my profile, went through multiple iterations of narrative building and essay editing, and finally we were able to submit a great application, which might not have been possible without the guidance of Admit Expert team.
I'd definitely recommend Admit Expert to anyone looking to get into a good B-school.
Admits: IE Business School, Spain
Field: Tech/Software development
I had a very good experience with AdmitExpert. They helped me with School selection, Resume Review, Essays, and Letters of recommendation. My lead consultant helped me to identify the right content for the essays. He could even tailor the same story for different scenarios. After initial drafts, the editing team does wonders with essay editing to make the story intact and attractive. In fact, my lead consultant and lead editor acted as major catalysts for my admit. So I can confidently say that, AdmitExpert is the go-to choice for any MBA aspirants aiming for Top B School.
Admits: Foster (University of Washington) (Scholarship of $11,000)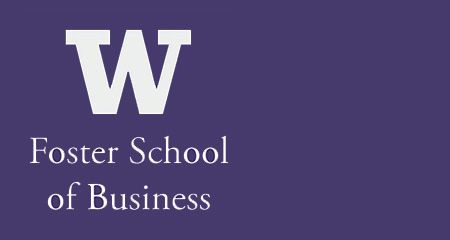 Admit Expert was a game-changer for me during the MBA application process. My consultant took the time to get to know me on a personal level and really understand my career aspirations. Although I had spoken to multiple consultants, Sivaranjani was the first person who motivated me to step into the application journey even though I did not have a GMAT score. She worked tirelessly with me to ensure that every aspect of my application was polished and professional. Thanks to her help, I was granted a GMAT waiver at each school I applied to. As an applicant who was granted a GMAT waiver by all schools that I applied to, I knew that my chances of being accepted to top-tier schools were lower than most. However, with Admit Expert's expert guidance, I was able to craft an application that exceeded my expectations.
One of the most impressive aspects of Admit Expert's services is their attention to detail. My consultant worked with me to fine-tune every aspect of my application, from my essays to my resume and beyond. In addition, she was always available to answer any questions I had and provide support and encouragement throughout the process, even during odd hours and weekends.
I was waitlisted at two of the top MBA programs, which was an incredible achievement in itself given the competitiveness of the programs. My consultant continued to provide guidance and support during the waiting period, and I am hopeful of receiving favorable results from both schools.
Overall, I enthusiastically recommend Admit Expert. With their expertise and guidance, one can achieve your dream of attending a top-tier business school, even with a GMAT waiver.
Admits: Emory Goizueta (Scholarship of $72,000), UC Irvine (Scholarship of $90,000)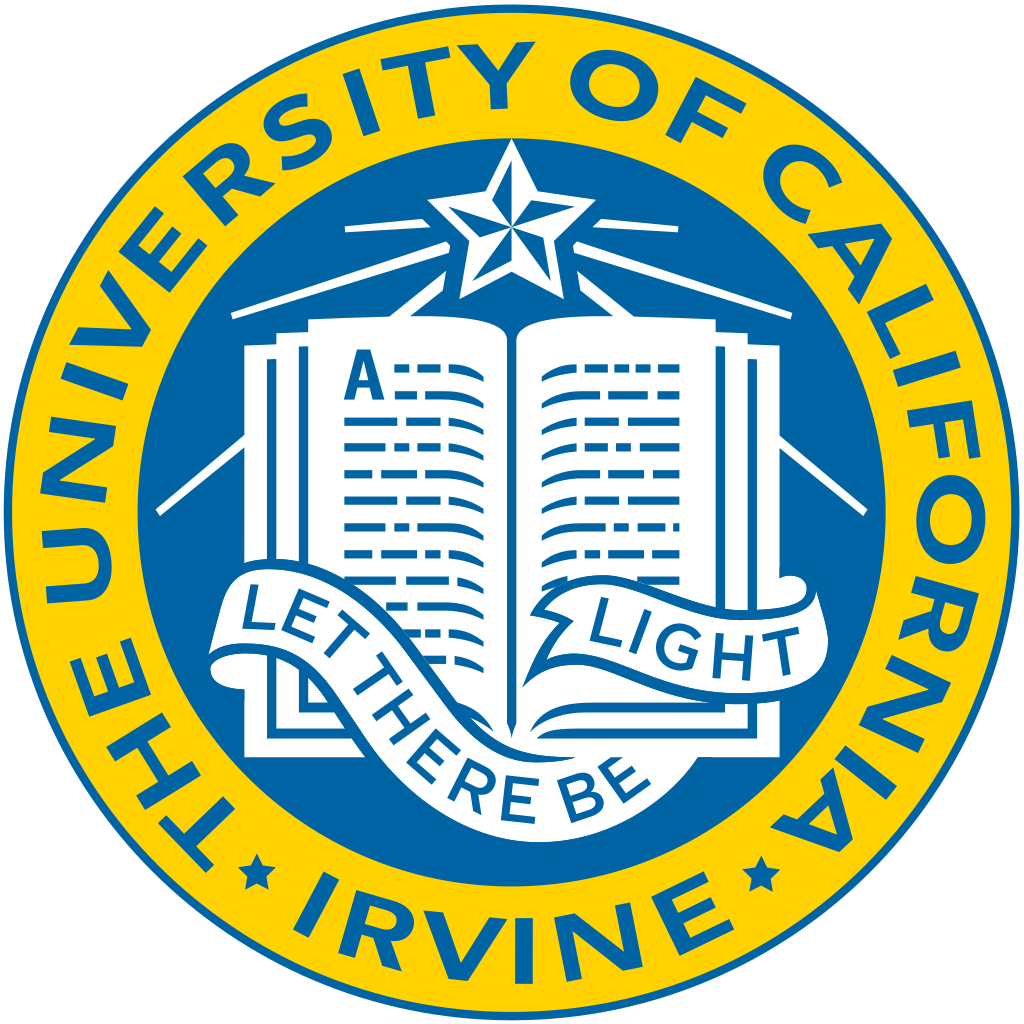 Hi, my name is Disha Chhabra. I come from a consulting background and I have a work experience of almost four years. I enrolled with Admit Expert in September, and immediately after a couple of days, they proactively started working on my application and started to guide me throughout to build a story, how to write answers for schools, how minutely you need to take care of the details. I must have missed out of certain details, but my lead consultant and Admit Expert consultants would be very strict about how to answer the essays in a straightforward way while explaining everything. My journey with Admit Expert has been great. They were available around the clock. Never did I have to wait for the entire day for them to get back to me whenever I had questions. I took my GMAT in July 2022 and did not score well, and my GMAT score was pretty low with which I couldn't have targeted the schools I wanted to go to. My consultant suggested the way out to apply for the GMAT waiver, considering the profile I had and the things that I have in hand which would make it possible for me to get through.
I got GMAT waivers from almost all the schools that I applied it to. And in fact, I got the admission also from a top college, Emory, with a scholarship of $72,000. I am honestly very grateful for the help that Admit Expert has provided, and I'll forever be grateful for them for all the help that they had given. I strongly recommend Admit Expert to anybody who's targeting the top colleges of the world and need guidance in their application process. Their dedication and their nurturing nature has helped me get through and achieve the goals that I envisioned for myself. So definitely try it out and they would never disappoint you.
Admits: Notre Dame (Mendoza), Emory Goizueta ($50,000 scholarship), CMU tepper (90k$ scholarship), McCombs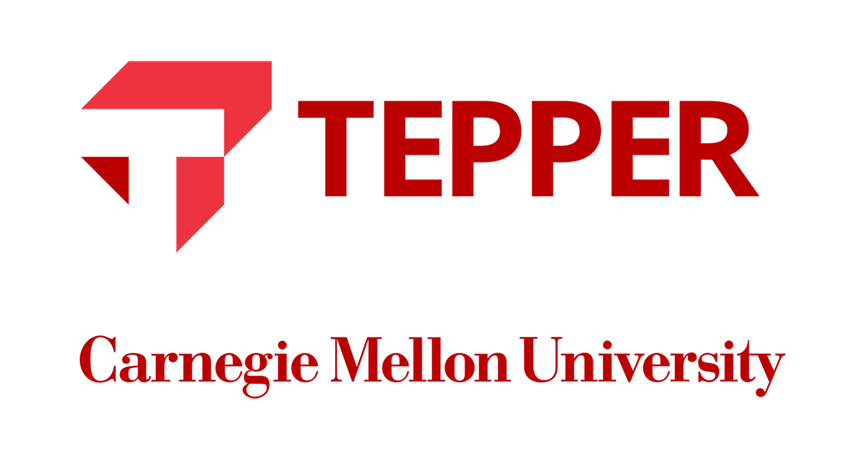 I took the 5-school platinum plan from Admit Expert and I had an amazing experience working with the team for my MBA applications. I secured admission offer from Mendoza, McCombs, Emory and Tepper with significant scholarships.
From the initial brainstorming template itself, I could see that the team is very experienced in this area and knows what they are doing. During the school shortlisting process, my lead counsellor evaluated my profile thoroughly and motivated me to select schools of higher ranking than I initially planned as I stand a chance. I was connected with a school counsellor/alumni for each of the schools I decided to apply at, and their inputs were nicely curated to match my professional journey and goals with the specific requirements of these schools. There were multiple iterations in essay writing, resume, and other components like short and long term goals. Then, the school counsellors were again consulted to proof read my applications and gave final suggestions on how to further improve my application components. Finally, the quality check team again reviewed my essays and caught even the smallest gaps in my story and the slightest grammar mistakes to curate my essays in the best possible shape. The mock interviews were also equally helpful. Whenever I got any interview invite, I was quickly connected with alumnus from those schools and they shared their insights into what I can improve in my interviews to portray my story better and in alignment with the preferences of that particular school.
A big shout out to the management team as they did a marvellous job to keep the process smooth and addressed any concerns I had along the journey in a timely and professional manner. I enthusiastically recommend Admit Expert as a dependable organization to help candidates in their journey towards pursuing MBA.
Admits: CMU Tepper, Broad (Michigan State University), W.P Carey (Arizona State University), Owen (Vanderbilt)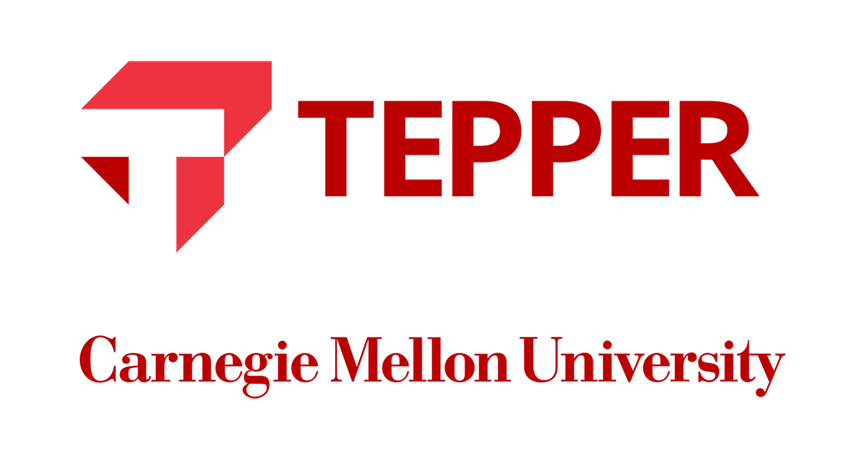 My experience with Admit Expert for my MBA application was wonderful. From the moment I reached out to them, their team was friendly, thorough and detailed in guiding me through the process. They took the time to understand my background, skills, and goals, and used this information to help me create a compelling application.
One of the things I appreciated most about working with Admit Expert was their willingness to go above and beyond. Once my consultant and I completed the essays and sent to the editing team, instead of just fixing my grammar and spelling errors, they provided valuable final-level feedback on the content of my essays and other application materials, helping me to make sure that everything was focused, persuasive, and well-presented.
Thanks to their expert guidance, I was admitted to two highly competitive MBA programs – Broad and Carey – and am currently on the waitlist for three others. I am thrilled with these results, and I have no doubt that Admit Expert played a major role in my success.
Overall, I would highly recommend Admit Expert to anyone who is considering pursuing an MBA. Their team is friendly, professional, and incredibly knowledgeable about every aspect of the application process. They truly care about their client's success, and they work tirelessly to help them achieve their goals.
Admits: Rotterdam School of Management (Erasmus University)

I have a work experience of close to four and a half years in the field of information technology. I've worked for Infosys and Accenture in these four and a half years. After working for close to four and a half years, I decided that I wanted to pursue an MBA and I wanted to do an international MBA. So I wanted a real strong application, which is the backbone of every MBA admission process. Because this was a very important decision in my life, I wanted to seek professional help regarding this. I reached out to Admit Expert for the same. Admit Expert helped me with the process of choosing the schools that would be suited to my ambitions and my needs. My consultant, an IE alumnus, worked very closely with me on my application process through the entirety of this process. There was a brainstorming session at the very beginning of this process where all the stories and narratives were built on the basis of everything that I had achieved, or I had gone through in my professional and personal life. All the negative points were weeded out, the positive points were really worked upon. Once the school selection process was done, we went through the entire process of writing the essays and filling out the application forms. After having written the essays based on the brainstorming session, which made it really easy for me, I applied for Esade and Rotterdam School of Management first. My application was selected from both these schools, and I received an interview invite from both of them.
I was able to convert Rotterdam School of Management. And even in the interview process, I had a call with Admit Expert consultant, who briefed me about the whole interview process and how I should approach it, which was really helpful. And at the end, I was able to convert Rotterdam School of Management, and I'm looking forward to joining the school. Through the whole process, I felt that Admit Expert was really instrumental and helpful in this. There were a lot of points that I could not have personally come up with or the narratives that I could not have personally built. Even though I knew that these narratives existed, I could not have really bring them to the forefront. But having discussions with my consultant and the editing team at Admit Expert really helped me out with the whole process, and finally, I was able to land a college that I really wanted to get into. Therefore, I would really recommend all of you to give this a shot, and I hope you guys make it. If you do seek their help, I am sure you will.
Admits: Emory-Goizueta (50% Scholarship), Ohio-Fisher, Rutgers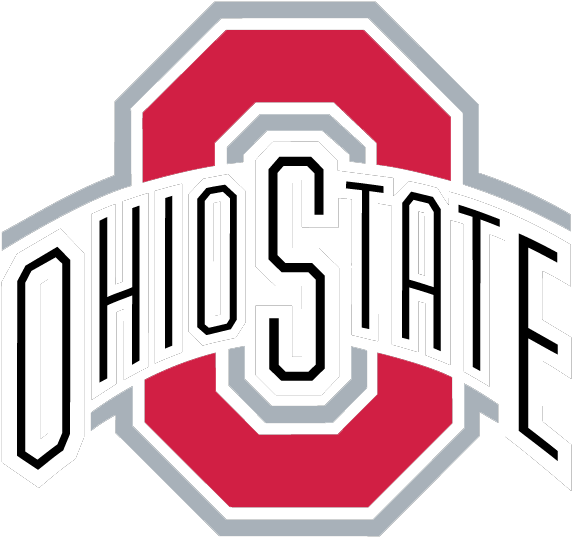 I'm really happy that I chose Admit Expert for my MBA admissions process. The application process can be overwhelming and time-consuming, but with their experienced team, I was able to shape and tell my story well to business schools. One of the best parts was getting feedback and guidance from alumni of all of my target schools. It helped me tailor my application for each school and get multiple perspectives on my essays, which improved with each iteration. Admit Expert's interview preparation services were also invaluable. Their team provided me with mock interviews with alumni, personalized feedback, and effective strategies that helped me excel in my MBA interviews. The entire team at Admit Expert was truly invested in my success and worked tirelessly to assist me in every way possible. Thanks to their guidance, I was admitted to the Goizuetta School of Business with a 50% scholarship. I highly recommend Admit Expert to anyone aiming for a top B-School
Field: Accounting and Finance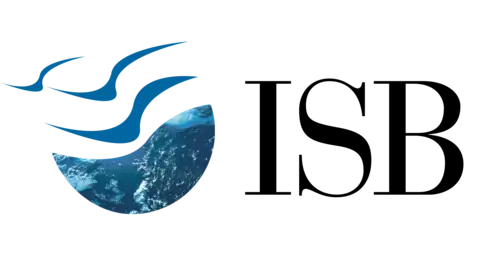 This is Sanket Chakraborty. I did my B.E. from IIEST Shibpur in Information Technology in 2017. I have worked in organizations like ZS Associates, and HSBC and am currently working as an Analytics Consultant at Fractal Analytics.
As someone belonging to the most overrepresented cohort of applicants in India, I knew that if I have to give myself the best shot at getting an admit into an institute like ISB, I should look to leverage all the resources at my disposal. During this time, I started researching and found out about AdmitExpert. It was clear after my first call with the AdmitExpert team that I wanted to take their guidance. The whole process is extremely well planned and the team is there to help you at every point in your application journey. It is worth mentioning that the guidance is not only limited to the application process. The brainstorming discussions that you have with the team do a great job of helping you understand yourself better which not only gives you clarity about your profile but aids you tremendously in your interview preparation as well.
The team also conducts mock interviews which ISB Alums take. And I must admit, my actual ISB interview was almost a replica of the mock interview I had with the AdmitExpert team!
All in all, I am glad that I decided to choose AdmitExpert and needless to say, A LOT of credit for my securing admission to ISB goes to the team!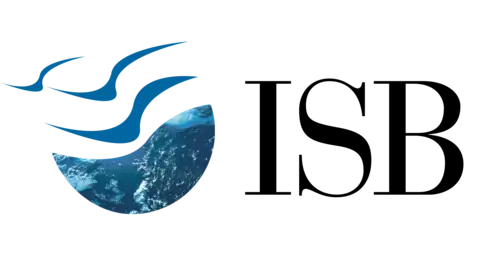 The Admit Expert team has been crucial to my journey towards getting admission in my desired B-school. Coming from a Humanities background, with work experience mostly in the social sector, I was quite worried about my chances of getting into a B- school. However, the Admit Expert team very patiently guided me and made me understand the requirements needed for getting an admission. My background, I was explained, was not infact a disadvantage but rather an advantage.
The Admit Expert team, after doing a detailed analysis of my resume, educational career and my future aspirations, helped throughout my admission process. From registration to filling the form, to working on my essays. Since my goal was getting admission into ISB, essay writing was a crucial step of the application process. The Admit Expert team regularly organised extensive sessions with me and helped me in essay writing. We went through multiple drafts till we reached a point where we were satisfied with the essays.
Admit expert also arranged multiple interviews with alumni of ISB and leading figures hailing from my target sector, in order to prepare me for the interview process and so that I could get a clearer idea about my career goals. My interviewer was extremely helpful and conducted an extensive mock interview with me to prepare me for the final step of the admission process.
In the end, I was fully prepared for my interview, so much so that I was not feeling nervous at all. Eventually, I got through the admission process and got selected.
I could not have achieved this without the help from Admit Expert team. They not only helped me understand what were my strengths, but also helped me know where my weaknesses lay so that we could together work on them.
I entered into this field with little to no knowledge, but now I feel confident. This all thanks to the Admit Expert team.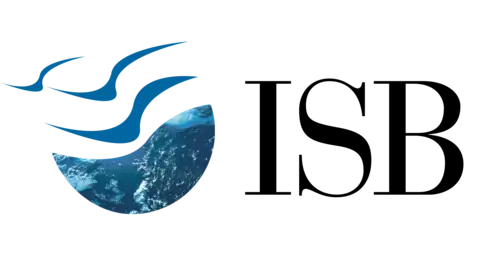 I chose Admit Expert to help me with my MBA Applications in Round 3 for B- Schools in Canada. Initially I was discouraged by a lot of other MBA consultants to retake my GMAT and wait for another 6 months to apply in Round 1. However, Admit Expert gave me the confidence to go ahead and apply right away. I was really impressed with the attention to detail they paid in understanding my strengths to highlight in the application. The consultant assigned to assist me in my application process was really helpful and took extra efforts to make my application look solid despite the tight deadlines. Apart from this they helped me connect with alums from B-schools I applied to and also arranged mock interviews for me which made me feel confident before going into the final interviews. I received interview calls from UBC Sauder and Schulich School of Business and finally received an admit for Schulich for their full time MBA program.
I would strongly recommend Admit Expert to anyone who is applying to B-Schools around the world because of their vast experience in this field and the exceptional support that they provide during the application process.
Businessman with 6 years of work-ex
Admits: CMU (Tepper), Schulich (Scholarship of $10,000), IE (Scholarship of 40% of tuition)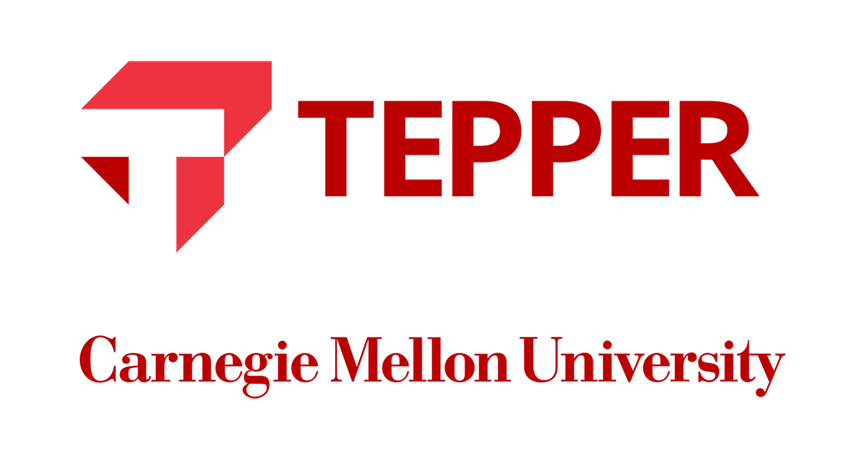 Admit Expert provided exceptional guidance and support throughout my application process to top B schools. Their team of experienced consultants provided me with personalized attention and worked with me on school selection & all steps of the application process from understanding my profile deeply, identifying my strengths and weaknesses, crafting the perfect essays and preparing for interviews. They went above and beyond to ensure that my application stood out and highlighted my strengths and achievements.
Their professionalism and dedication to my success were evident from the beginning and I was confident that I chose the right team to guide me. I am thrilled to say that I have been accepted into 3 top b schools and I could not have done it without the support and guidance of Admit Expert.
I highly recommend Admit Expert to anyone seeking professional and personalized guidance throughout the application process. Their team's commitment to their client's success is unparalleled.
Admits: Penn State (Smeal), Maryland (Smith)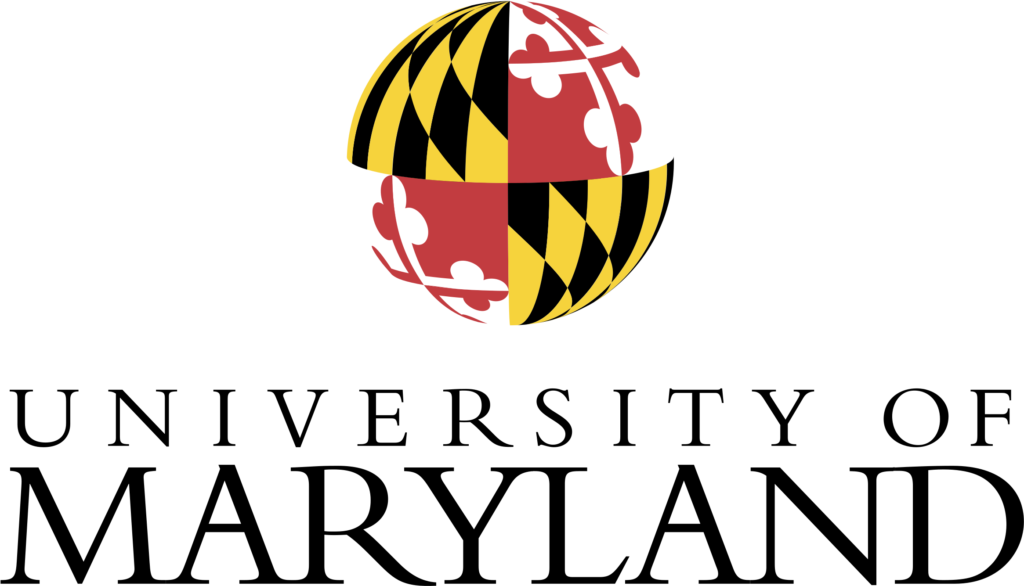 When I first started my journey with Admit Expert, I never imagined I could dream of getting into top B-schools. But my lead consultant completely changed my perspective and made me believe in my own potential. She was just one call away for any kind of help and consistently motivated me to aim for the best programs that aligned with my goals. She took the time to understand my profile and guided me step by step through the entire process. She helped me with multiple iterations of narrative building, refined my goals, and polished my essays to perfection. Her guidance and expertise helped me receive admits from both Penn State University and the University of Maryland.
The entire experience with Admit Expert was incredibly smooth, right from the moment I became their client. The brainstorming process was insightful and detailed, making me introspect and reflect on my goals and aspirations. All the steps of the admissions process were clearly communicated and executed well, and I never had to wait for updates on any matter.
One aspect that truly stood out was the top-notch editing and polishing of my essays. The final level editing done by Admit Expert worked like magic, enhancing the quality and impact of my submissions. I was amazed at how my essays were transformed, making them truly shine in my applications.
But the support from Admit Expert didn't end with just the application process. Even after receiving admits, their team continued to follow up and provide guidance on final decision-making and career choices. It was clear that their cared about my success even beyond just the admissions process.
Overall, I loved the consulting, operations and editing support provided by Admit Expert. Their attention to detail, prompt communication, and personal assistance made my admissions journey successful. I highly recommend Admit Expert to anyone seeking expert guidance in achieving their B-school dreams.
Admits: Questrom (Boston University), Texas A&M Mays, Notre Dame Mendoza Waitlisted: Texas McCombs, Georgia Tech, Simon Rochester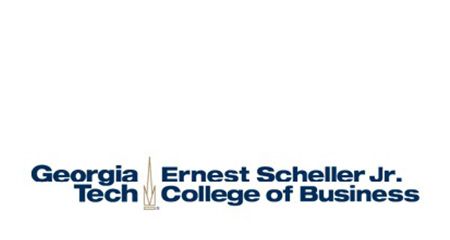 This is Rishabh Shukla, working in an MNC as a Digital Transformation Consultant for Oil and Gas Sector, targeting the US B-schools.
Initially I was skeptical about taking help from any admission consultant. I reached out to the well established ones but after knowing about the prices, I decided to not take any help. Later on I realised that its a high risk game and having a mentor could actually give an advantage. I started off with a basic affordable package of Admit Expert, expecting some guidance in college shortlisting and essays drafting. Kudos to Admit Expert for working closely with me, helping in deciding my post-MBA goal based on my profile and work ex and then shortlisting colleges accordingly.
These things gave me an edge and actually built my confidence on my profile and my story, which was visible during my interviews as well. The detailed initial assessment form and writing the essays first draft on my own gave me clarity on my application, without worrying about the word limit as that would be taken care of by the essay expert later on.
After multiple sessions of essay and resume editing, finally when I and my consultant were convinced with my applications, then I went ahead and submitted them.
I am on waitlist for Texas McCombs, Georgia Tech and Simon Rochester. I have received admit from Questrom (Boston University), Texas A&M Mays and Notre Dame Mendoza with amazing scholarship, which was very important for me. Working with Admit Expert has been tremendously helpful for me. They were always there to clear even the silliest doubts which I had and I can confidently refer Admit Expert to my friends
Admits: ISB with INR 7.25 Lakh scholarship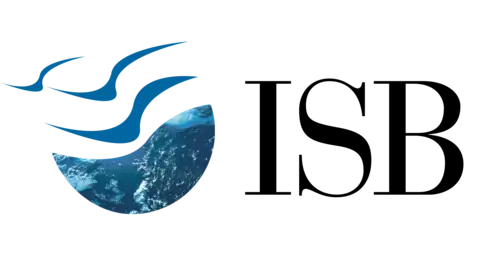 Admit Expert provided exceptional guidance and support throughout my application process to the ISB PGP program. They have good expertise and knowledge of the admission process. Their team of experienced consultants provided me with personalized attention and worked with me on all steps of the application process from understanding my profile deeply, identifying my strengths and weaknesses, crafting the perfect essays and preparing for interviews. They went above and beyond to ensure that my application stood out and highlighted my strengths and achievements.
Their professionalism and dedication to my success were evident from the beginning and I was confident that I chose the right team to guide me. I am thrilled to say that I have been accepted into the ISB PGP program with a scholarship, and I could not have done it without the support and guidance of Admit Expert.
I highly recommend Admit Expert to anyone seeking professional and personalized guidance throughout the application process. Their team's commitment to their clients success is unparalleled.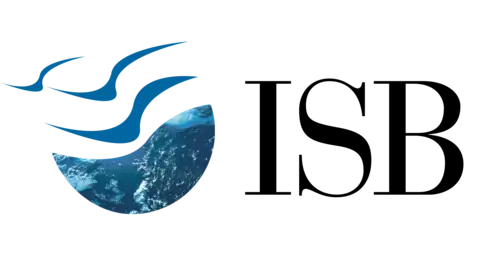 Hello, I'm Sourabh Sheelwant, I come from a typical IT background.
I did my undergrad in Electronics and Communication Engineering at R V College of Engineering Bangalore and had a decent cgpa of around 8.6. After my graduation, I started working in a US-based startup called Bidgely. It is a data analytics company for energy utilities across the world, so I have a broad experience in the power sector and in data analytics.
After spending around 3 years at Bidgely I knew it was the right time for me to do an MBA and ISB was the only B School that I was targeting.
So I wrote GMAT and got a decent 710, and then it was time to write my essays and the whole application. I sort of knew what I had done, and what I wanted to write, but there was a lack of structure to my thinking. That's when Admit expert happened, and I have never looked back since.
I remember we started out with them sharing a brainstorming template with me. I dumped anything and everything that came to my mind and slowly over multiple iterations we weeded out unnecessary things and refined the content.
I wrote multiple drafts of my essays with their inputs, and I still remember that my final essays were exceeding the word limit by around 200 words. That is when Sivaranjini from the Admit expert team showed her magic. She refined those essays and got them down to the word limit without losing the essence of what I wanted to convey.
My application was shortlisted, and then I started my interview prep. They shared a template on how to prep for the interview and took mock interviews and grilled me on what I had written in my essays. That really helped me as my actual interview went somewhat similarly. The kind of questions I was asked in the mock interview helped me prepare for any kind of question that could be asked in the actual interview.
Finally, I got the admit now and I'm joining ISB in April, a big thanks goes to Admit expert for helping me throughout my journey. I would recommend Admit Expert to everyone who wants guidance on their B-school essays and interview prep! ISB or otherwise.
All the best!
Admits: Mannhiem, HHL Leipzig
When confronted with the arduous task of application process to various business schools, I was looking for admissions consultants with a track record of success in getting admits to its students. I have over 8 years of experience in the government sector and none in the private sector, hence was apprehensive of how things would pan out. Thorough research led me to Admit Expert and I took their 7- B School platinum package.
The team at Admit Expert started first with the brainstorming template to bring out my impactful stories (both personally and professionally). The process of brainstorming template helped me to identify (with the team's guidance) leadership qualities, strengths and motivations for MBA experience and post-MBA career goals. Despite my average GMAT score of 670 and less than stellar educational background, they were very confident in my stories and experiences. The team took time to understand my background during the brainstorming sessions and encouraged me to delve deeper into my experiences to build a compelling story. Their interest in my experiences helped me identify stories to use in my essays and interviews. These initial sessions laid the groundwork for all my applications.
Initially on my own, the application process proved to be a formidable challenge, and I encountered considerable difficulty crafting my essays and fine-tuning my resume. However, the team provided insightful feedback and structured guidance that helped me build a coherent story. They didn't spoon-feed me with everything but instead encouraged self-reflective thinking, which helped me become more confident in my abilities. Their editing expertise elevated my essays to a whole new level, resulting in a final outcome that exceeded my expectations.
The consultants at Admit Expert were always available over a call or WhatsApp to deal with my doubts and hesitations. The consultants at Admit Expert genuinely care about the clients' ambitions and success.
Admit Expert and their guidance in the application process was instrumental in me getting interview calls from UBC Sauder, Mannheim, HHL Leipzig, Frankfurt School, Esade and Copenhagen MBA. I got waitlist from Esade and Copenhagen and I got admission offers from HHL Leipzig and Mannheim. This wouldn't have been possible without the support and guidance from Admit Expert.
Having the right support and guidance, especially during tough times, is what one hopes for when seeking help from an admissions consultant. It was a great learning experience working with Admit Expert, who are one of the best in the business of guiding MBA aspirants to their dream B-Schools.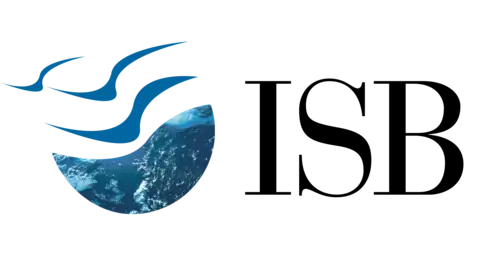 I recently used an MBA consulting service to help me with my application to the Indian School of Business (ISB), and overall, I was very pleased with the experience. The consultants did an excellent job of identifying the strongest points in my profile and helping me showcase them effectively in my application.
One of the things I appreciated most about this consulting service was their in-depth knowledge of the specific qualities and traits that ISB looks for in its candidates. They were able to provide me with valuable insights and guidance on how to tailor my application to meet these criteria.
In addition to their help with the application itself, the consultants also offered me a mock interview, which I found to be incredibly useful in preparing for the real thing. Their feedback was constructive and insightful, and it helped me feel much more confident going into my actual interview.
Overall, I would highly recommend this MBA consulting service to anyone who is serious about getting into a top business school like ISB. Their expertise and guidance were invaluable, and I feel confident that I would not have been accepted without their help.
Admits: IIM-A (Admit), IIM-B (Scholarship of 6 Lakhs)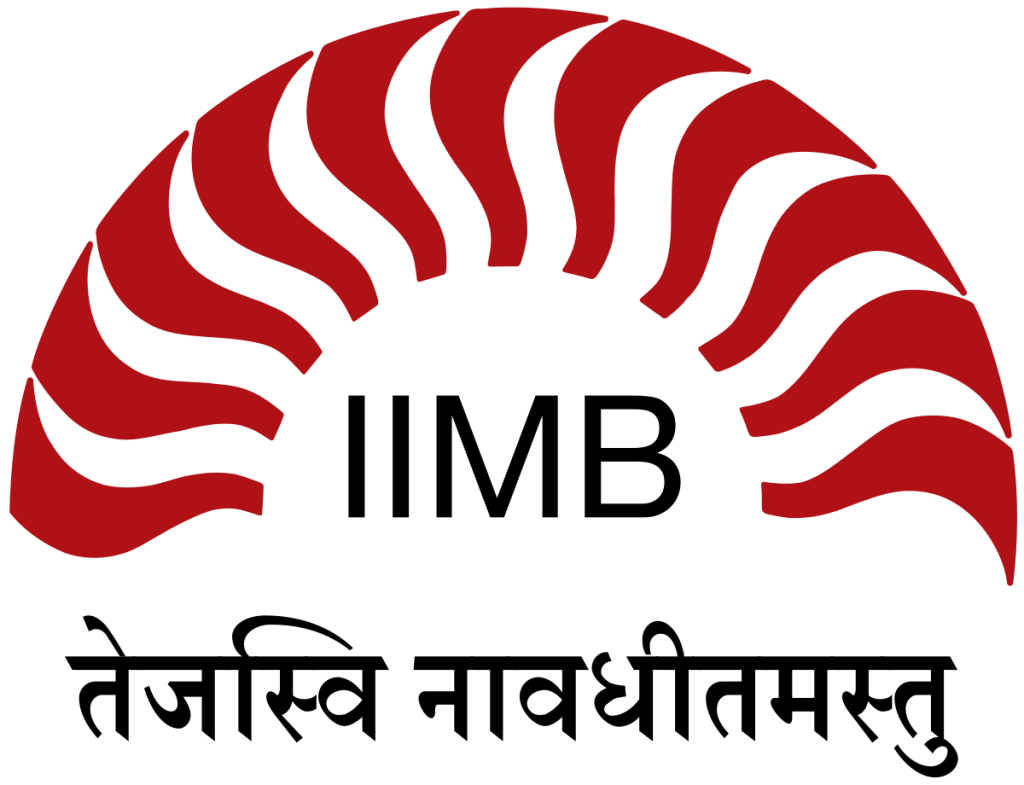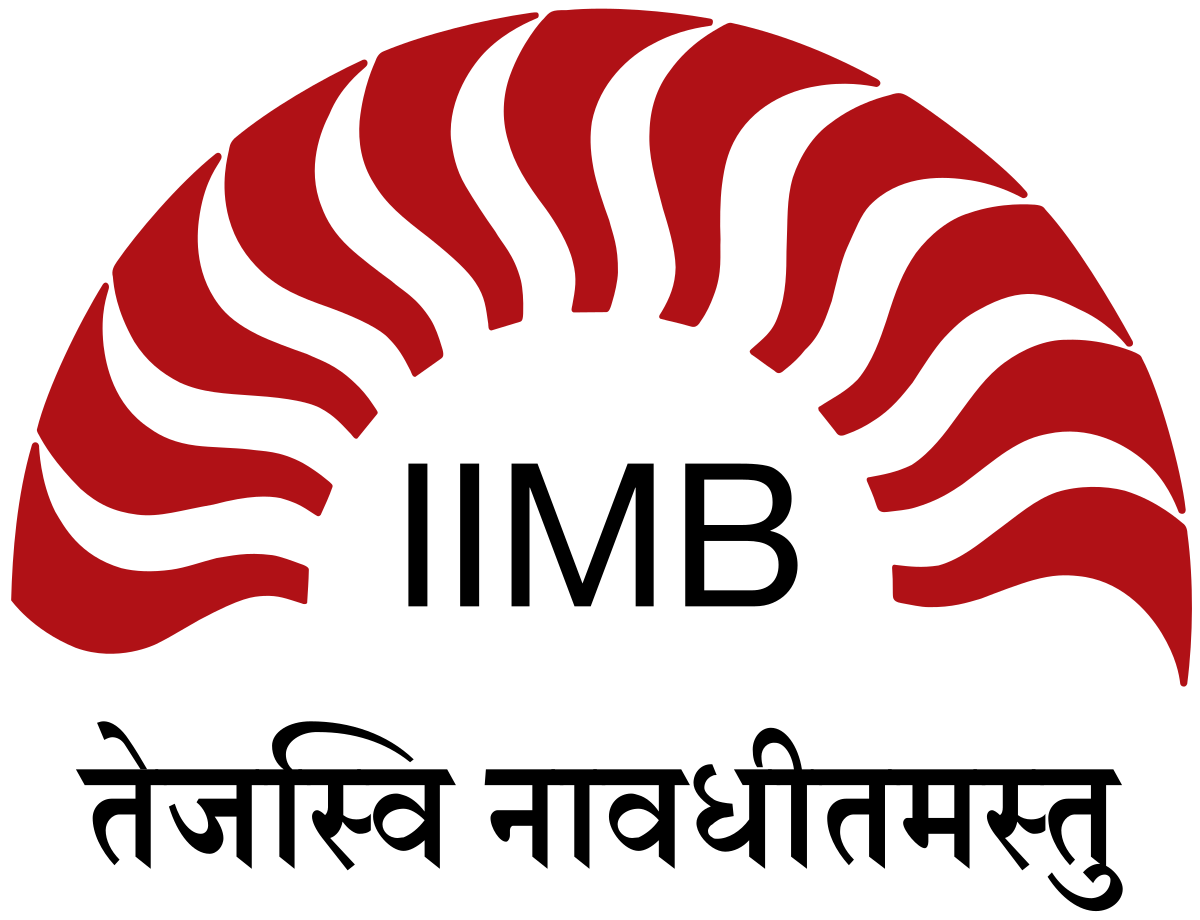 Aseem and team from Admit expert were an immense help to me in getting admits in 2 of the best B-schools in the country. The entire process of resume building is quite intuitive and also helps one get immense clarity on their own goals. The team is highly flexible and works according to the needs and the availability of the applicants. The mock interview sessions with alums of the college in which one is applying is another icing on the cake. Overall, would recommend Admit expert to anyone who is serious about their goals and to secure an admit!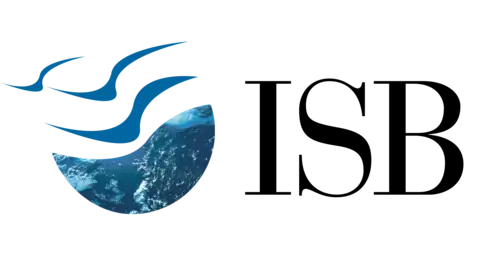 I really appreciate the help I got from Admit Expert on my ISB application. My consultants made a lot of efforts to understand me and my job responsibilities, and helped me translate the same into compelling essays. The interview prep session that was arranged was also very helpful, and it made me feel so much more confident before my ISB interview.
Field: Accounting and Finance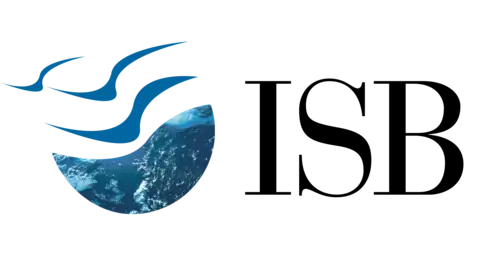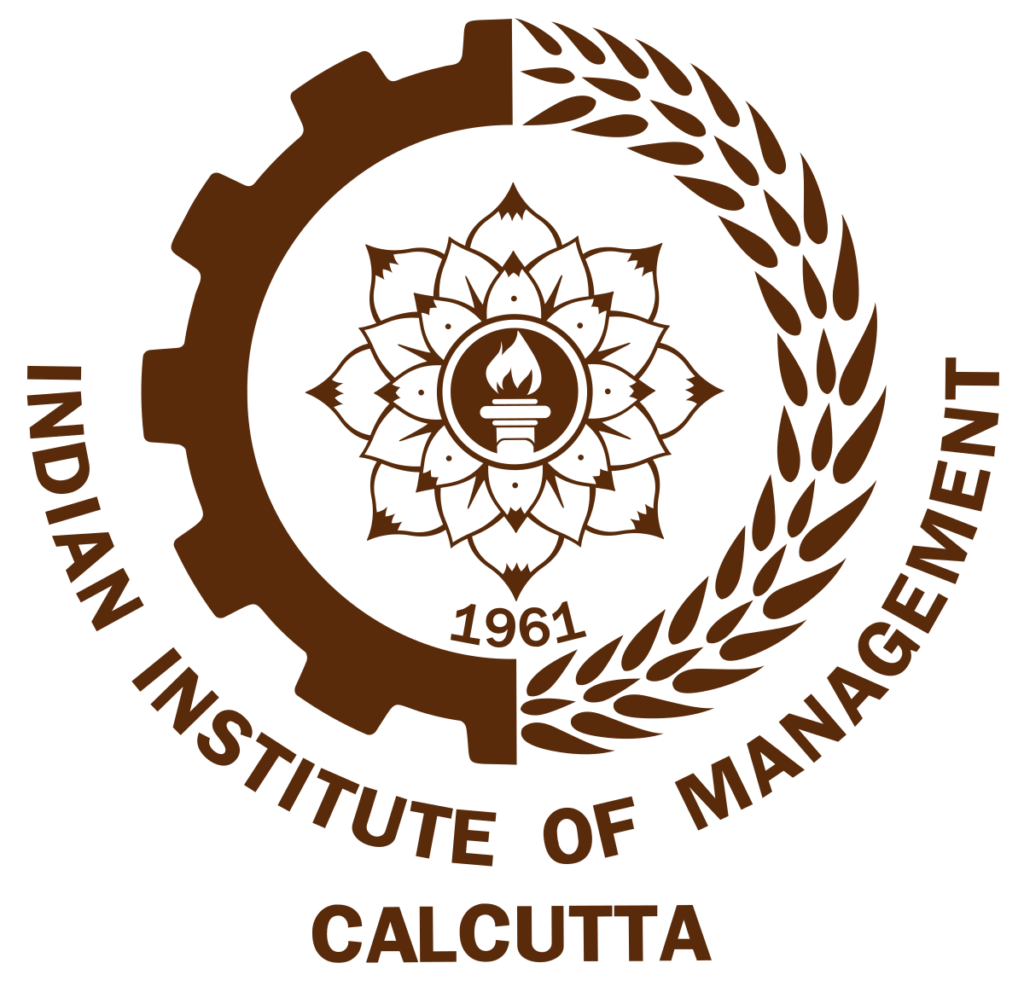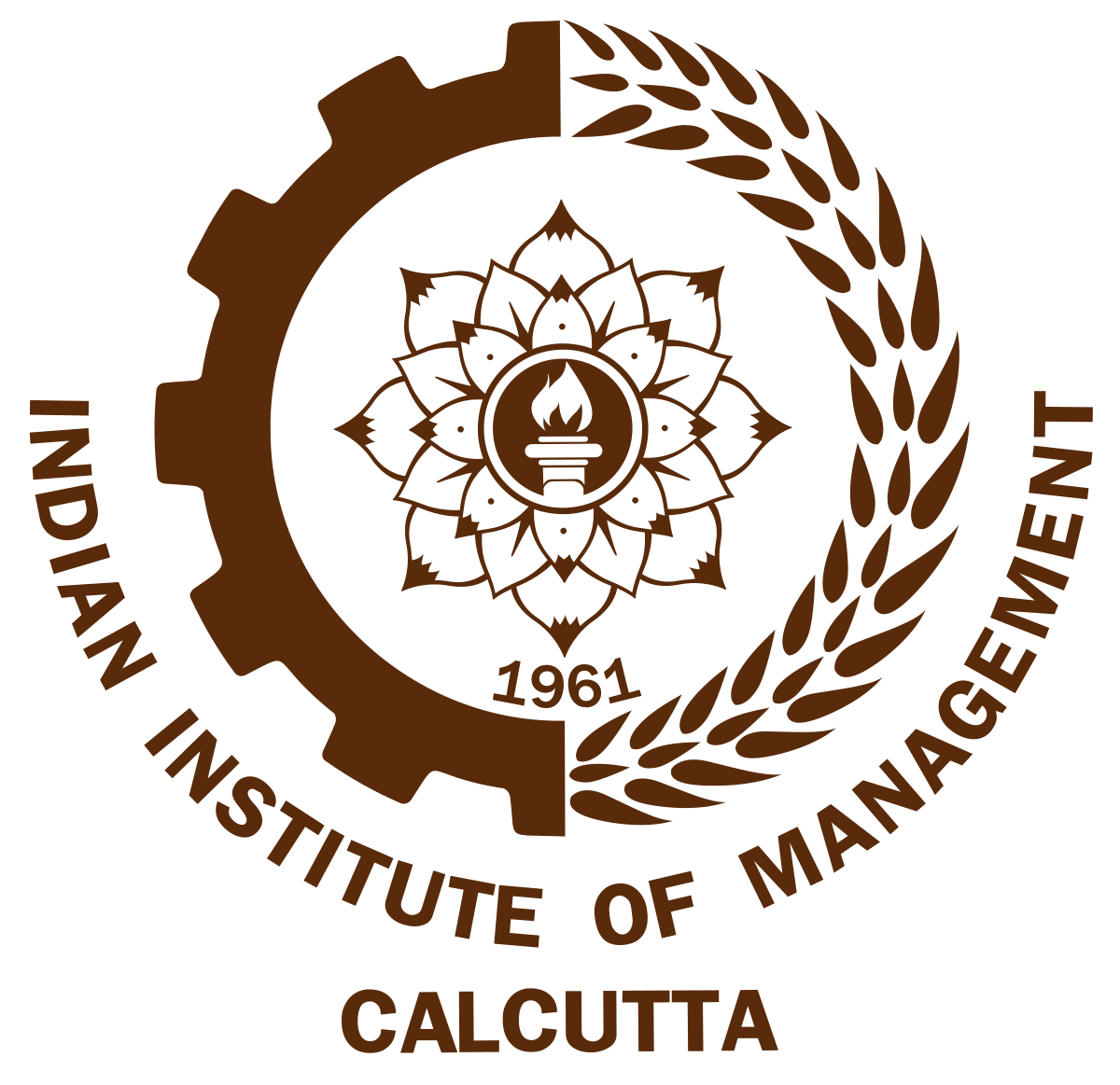 After taking GMAT, I wanted to submit my best possible application. I explored various consultants, but ultimately chose Admit Expert, which a friend also referred to me. Working with Admit Expert was great, as they knew what a B-school wants to see in the application, and structure the entire process around that. They laid a lot of emphasis on narrative building, shortlisting stories and leadership traits, and identifying my spikes rather than just helping in essay editing. They also have the best consultants who are top B-school alumni, and on top of that they allocate the school mentors, who are alumni of the schools I was applying to. My lead consultant, Aseem was really helpful, available and had great insights. I'd strongly recommend Admit Expert to everyone who wants to get into a top B-school – please take their services without a second thought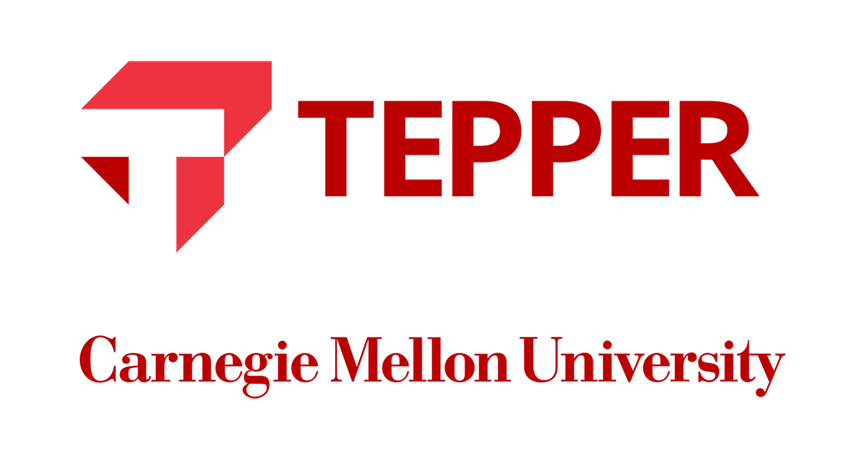 Hello MBA aspirants, my name is Chiranjeev Singh and I come from a pre-MBA background in the Merchant Navy. With 7 years of experience in this field, I am now studying at CMU Tepper, having started my classes just one week ago. Prior to joining Tepper, I had been in touch with Admit Expert for a significant period of time. While other agencies may boast about their abilities to help and support you, many of them fail to deliver on their promises. However, I can confidently say that Admit Expert was not one of them – they exceeded my expectations in every way possible.
My consultant was extremely helpful, and he followed through with everything he promised. Not only did he deliver what he said he would, but he also went above and beyond. I am grateful for the amount of time and effort he invested in my essays, and the amount of time he dedicated to me in general. Aseem was also exceptional. He ensured that the entire process was executed flawlessly and was constantly in touch with me even after my applications were submitted, asking for my feedback and ensuring my satisfaction.
The individuals I connected with through Admit Expert – mentors, alumni, and editors – were all incredibly helpful and played a significant role in my application process. I am grateful to everyone at Admit Expert for their support and guidance, and would highly recommend them to any MBA aspirants looking for help with their applications.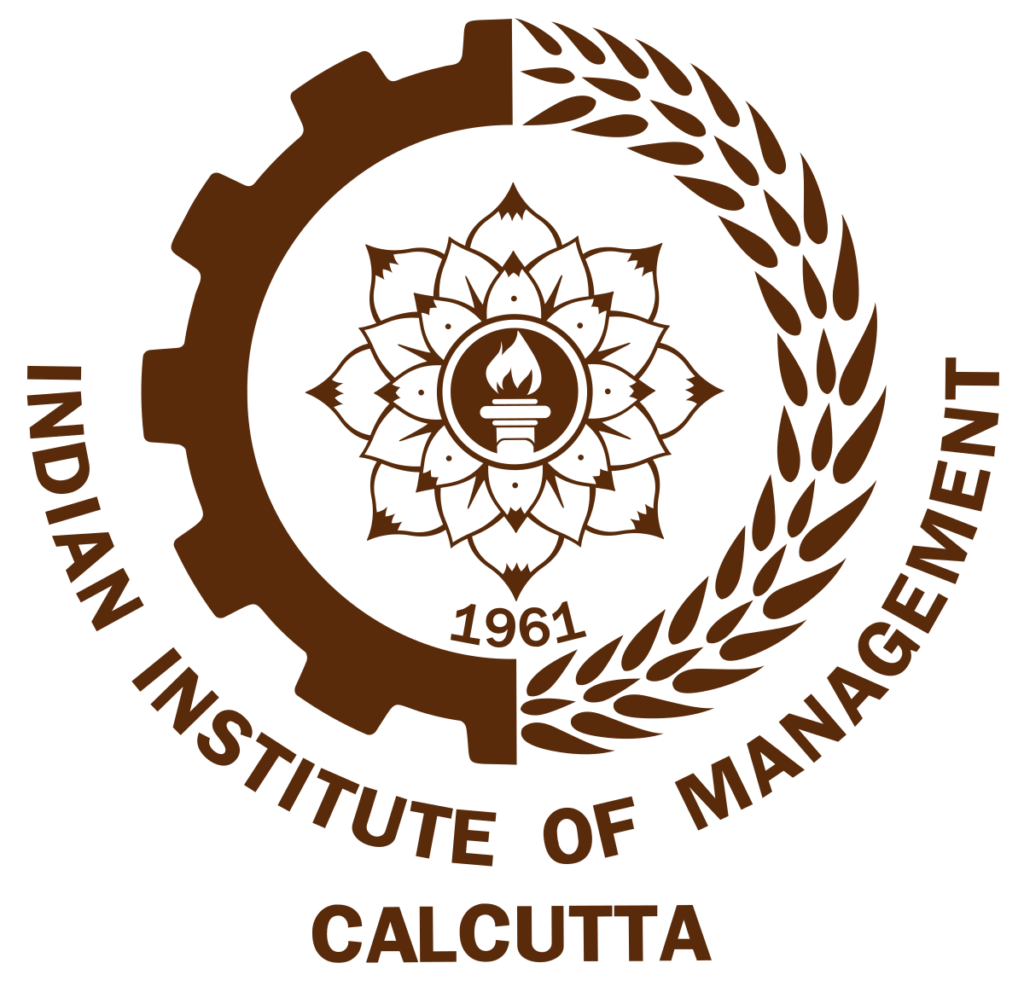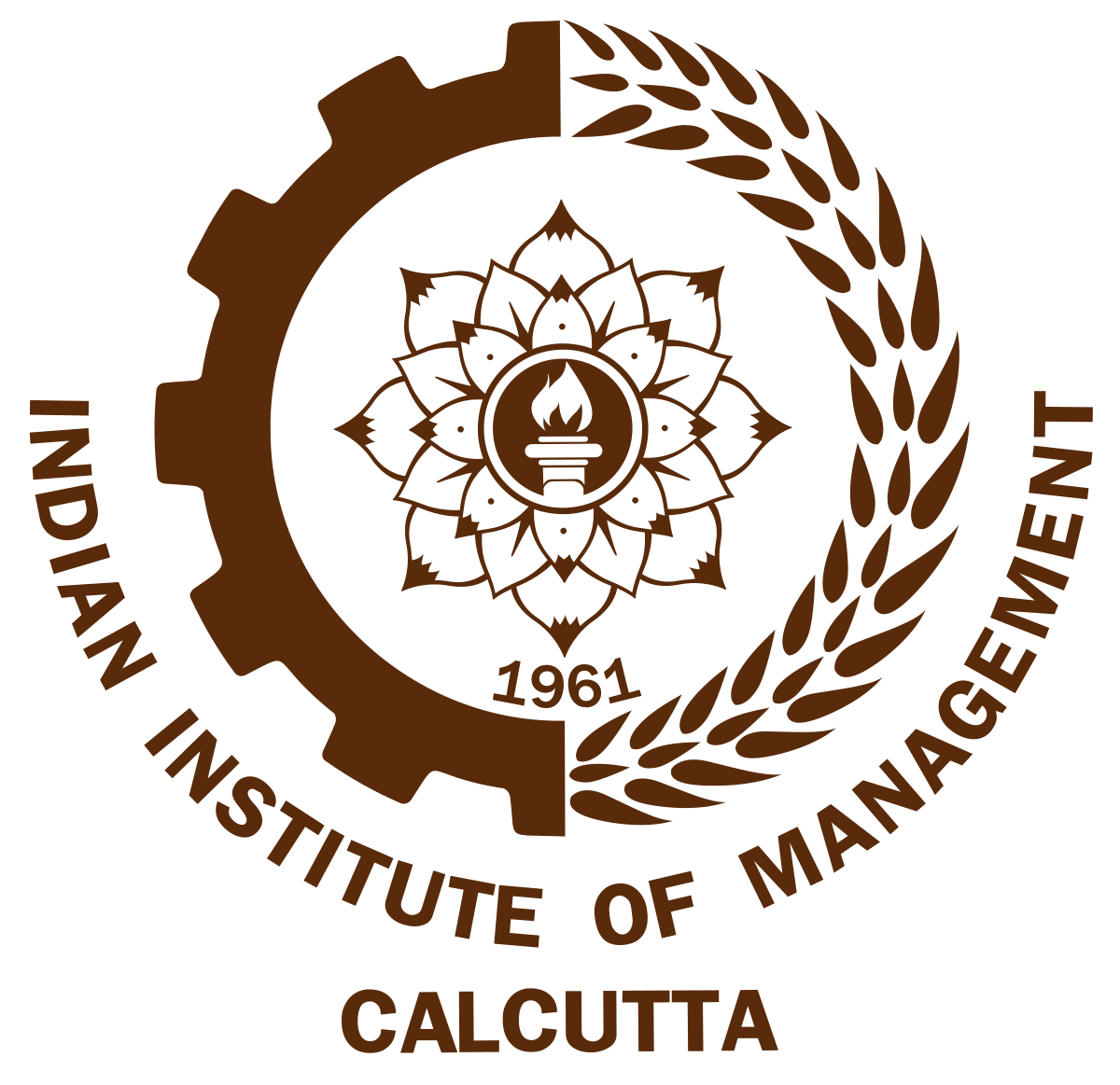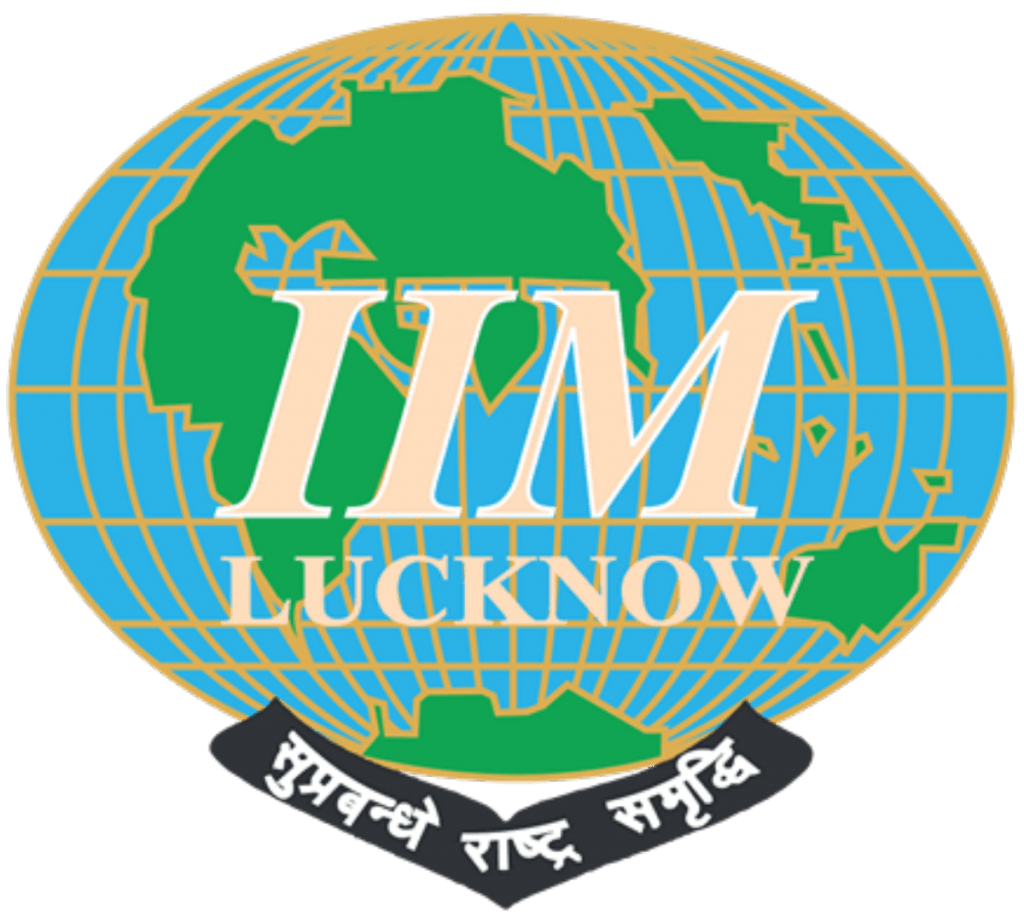 I had a great experience working with Admit expert on my B-school applications. Aseem and Nitin took time to understand my profile and understand my career aspirations. Only with their help, it was possible to meet the tight deadline for the submission of my first application, as I was working on extremely stringent timelines after delay in taking GMAT. They provided thorough and complete guidance throughout the application process – ranging from essays, resume to interview preparation. Eventually, I was able to get admit from IIM Lucknow and IIM Calcutta. I would highly recommend Admit Expert for your B-school application journey.
Admits: IIM C, IIM B, ISB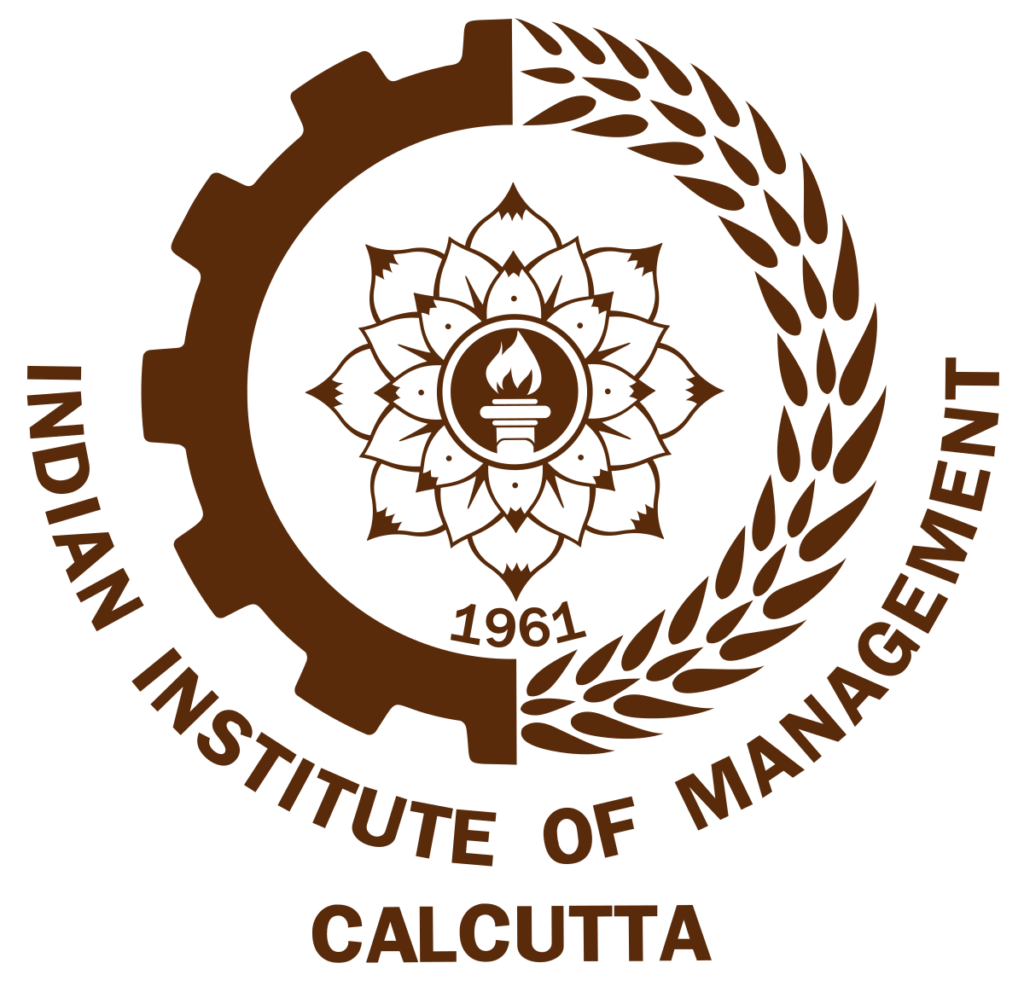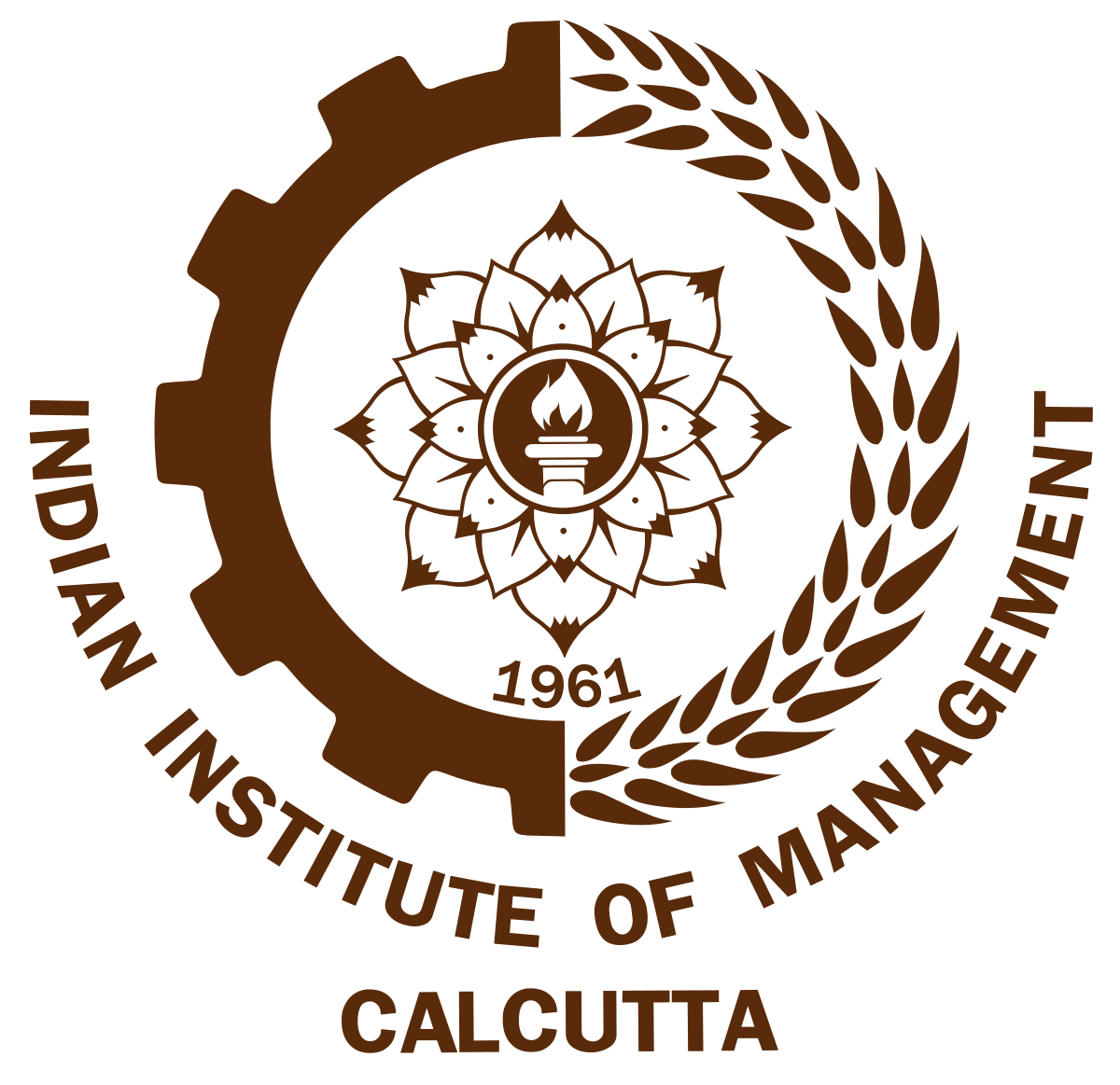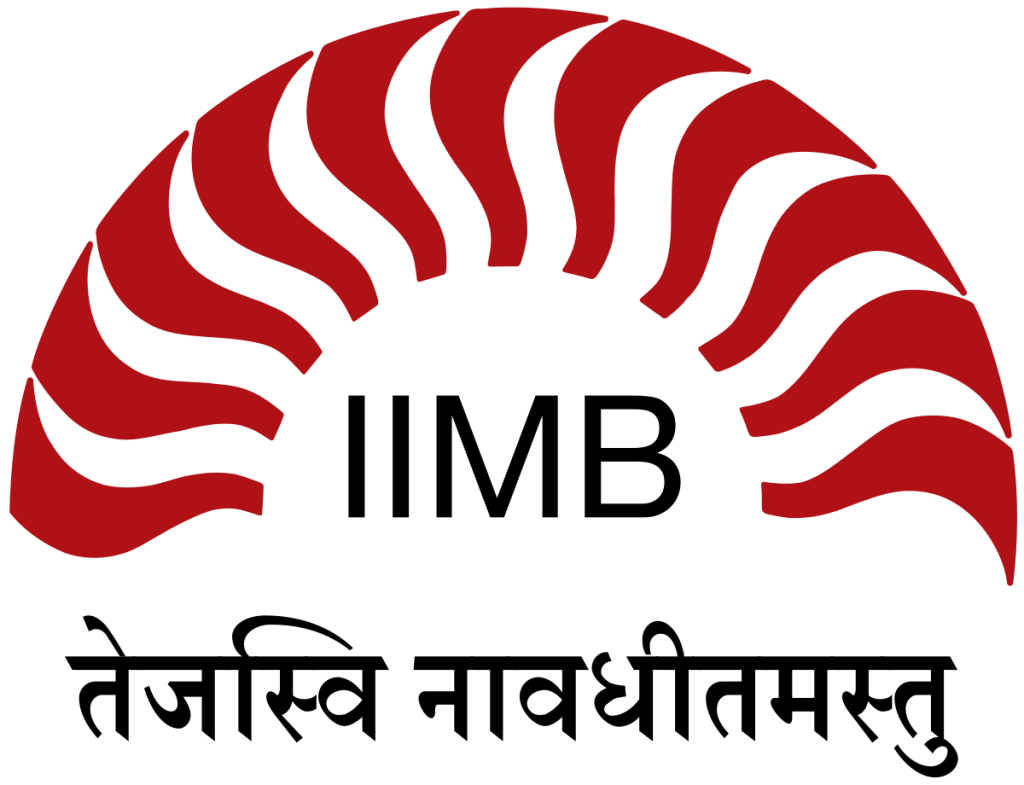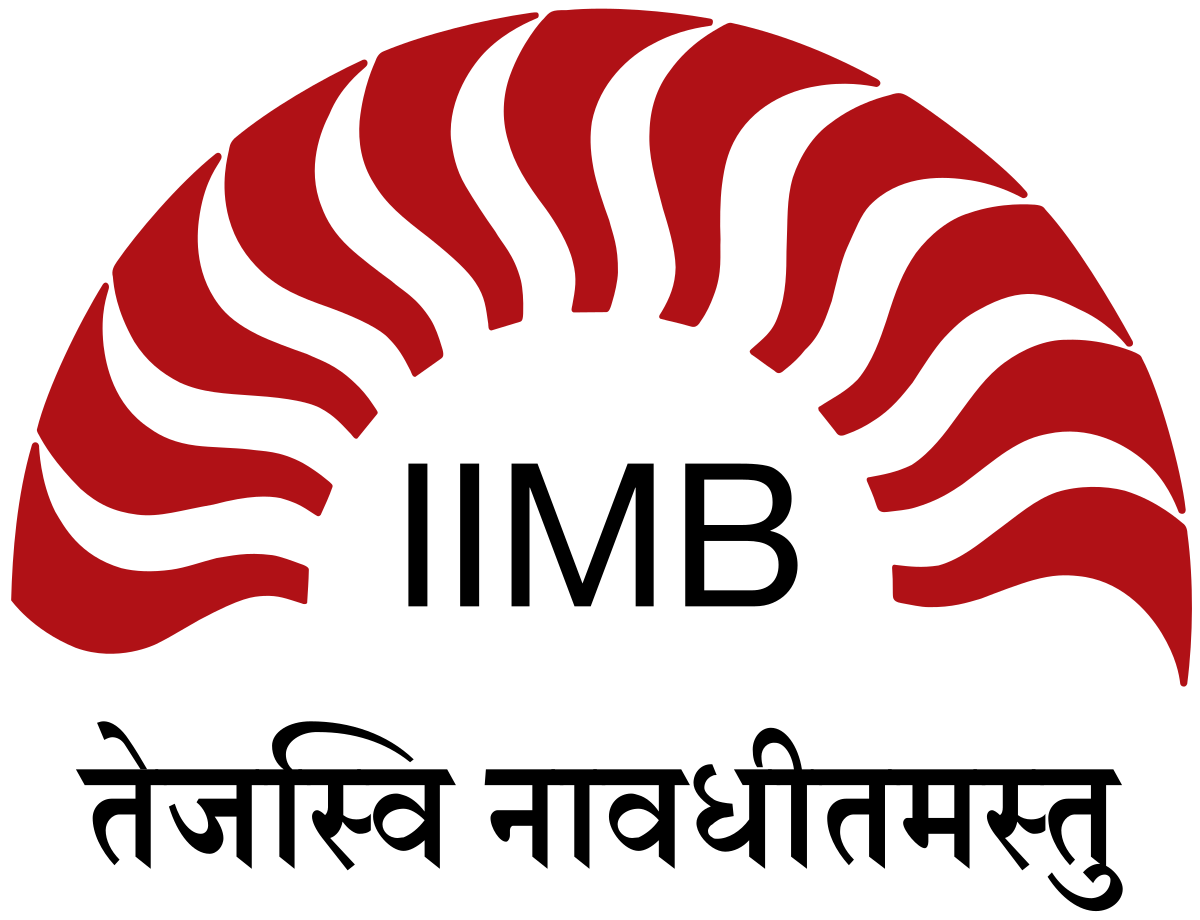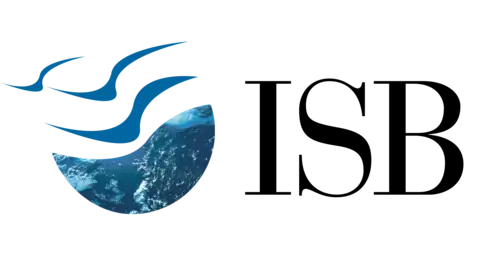 I am Sourabh Bhattacharya. I have over five years of experience working in ITES and PSU banking. With a score of 710 on the GMAT, I was looking to apply to premier colleges in India for my MBA/PGDM. Admit Expert has been a great help to me in structuring my application and highlighting the strong points of my work experience. They advised me on what the adcoms would consider acceptable and unacceptable. My SOPs were refined multiple times after I presented my first draft to my designated consultant under the package I bought. The consultant was well versed in what the adcoms look for and also made sure that I remembered the important dates for the colleges I had shortlisted. I had opted for a 5-school consultancy under the bronze package. I had shortlisted IIM B, C, ISB, IIM L, and XLRI as my colleges. The season opened with IIM B and C, and the help from Admit Expert was impactful in my securing an interview call from both IIM B and C. Later, I also got the interview call from ISB. I ultimately converted the IIM C call and was waitlisted in B. I would vehemently recommend the services of Admit Expert for anyone looking to apply to their preferred B-schools.
Energy Sector candidate with 6 years of experience
Admits: Insead, HEC Paris, Oxford Said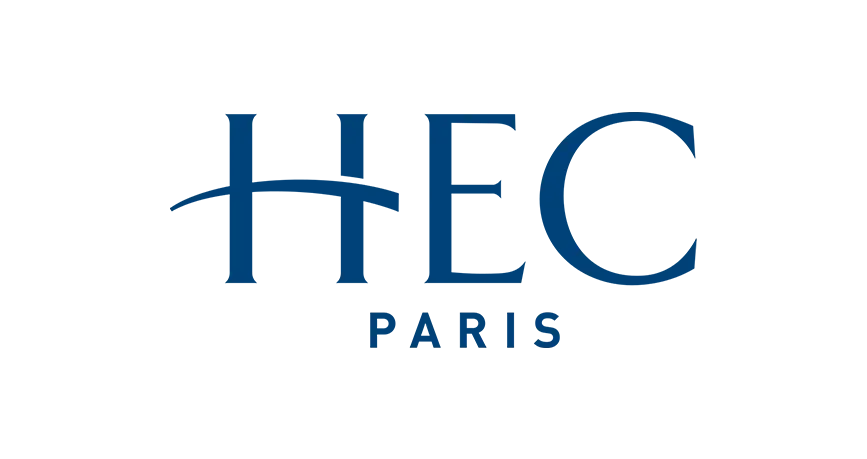 I got into INSEAD, HEC Paris and Oxford Saïd and I couldn't have done it without Admit Expert. I wanted to get into European business schools as I prefer 1-year full-time MBA programs to 2-year full-time MBA. Aseem gave me honest feedback on my profile and helped me in school selection based on my career goals. I ended up targeting London Business School, INSEAD, HEC Paris, Oxford Saïd, and Cambridge Judge. Allocation of school mentors is their USP. I think it sets them apart from other admissions consultants. My principal consultant knew in and out about my target schools. He explained to me what exactly I needed to do to get into these schools. I also had mentors who were alumni of my target schools and an essay editor. They all helped me prepare an excellent application which helped me secure admits from 3 target business schools. Thanks once again.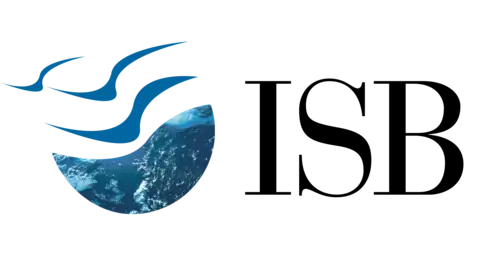 There was never a single moment of discouragement from the get go. Before signing up for the service, I was given an honest feedback about my profile and encouraged to apply to my target schools. From the first call itself, Aseem and Sidharth urged me to look back on my experience and highlight my achievements. With their help, I was able to construct an impactful story about why I was a deserving candidate for ISB and NUS respectively. But the primary reason I took their help was because they put me in touch with alumni from my choice of schools and field. Consequently, I received interview invites from both schools. They then helped me prepare by conducting a mock interview, giving me constructive tips on how to see the intent behind each question, improving upon my answers and providing me with a list of probable questions. All this work paid off and I finally received an admit from ISB. I would like to recommend AdmitExpert to everyone planning to do their MBA in India or abroad. Their process makes you think about your own experience and craft a story which is both impactful and personal. I'm extremely grateful to them for their help and input. Good luck!
5 years of experience in finance service
Admits: Columbia, NYU Stern
They clearly do justice to their name. They are experts at getting admits to business schools. I worked with Admit Expert for a few months before the R1 deadlines and the team has been nothing but extraordinary.
They provided me with a high-level strategy when I started based on my profile and career goals. My goal was to boost my current career in the finance industry and what better business schools than Wharton, and Columbia for achieving my goal. Based on my profile, they advised me to add NYU Stern to the list. He also explained the importance of the location of a business school and I decided to target business schools in New York.
Though honestly, Columbia was a long shot but to my surprise I received admits from both Columbia and NYU Stern, thanks to Admit Expert.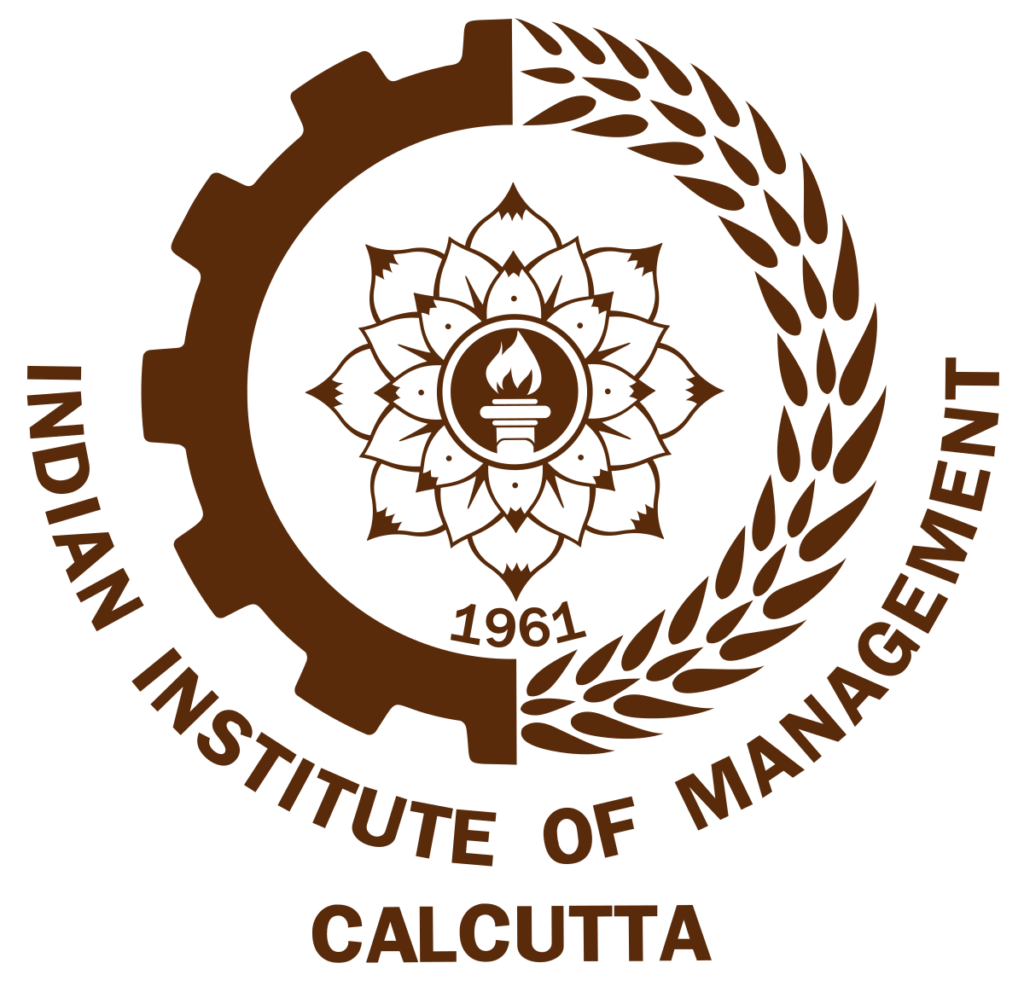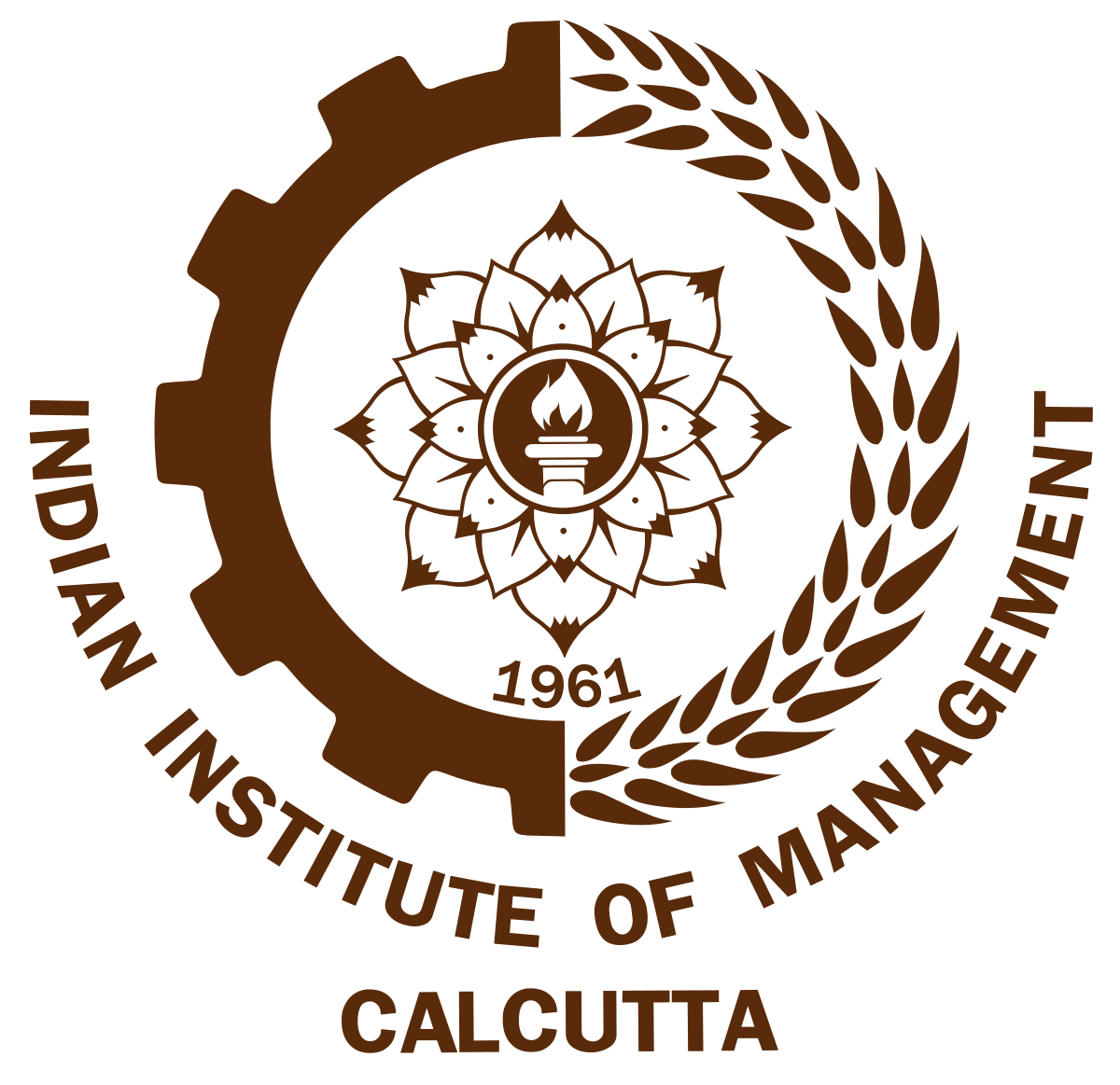 My journey with Admit Expert started after my GMAT exam. This was second attempt and my score was 710 so I decided to put my best foot forward for IIMA,B, and C. I had some prior experience previous year with other consultants but they were not upto mark. So, this time I decided to go with the best and found Admit Expert. My first discussion with Aseem was quite candid and I was happy that he was more focused on understanding my requirements rather than just bringing me onboard and getting sales. He outlined complete process in detail and answered my every query in calm manner. Also on my personal request, he broke my payment into two instalments. I was quite touched by that gesture.
Further, I was put in touch with Sivaranjani from Admit Expert who was my essay editor and coordinator. She helped me in every step of the way and always replied back to my texts, even late night. I got a great understanding of process and was given choice to choose my lead mentors through telephonic conversations. I was most impressed by the fact that Admit Expert did not claim to be expert on every school requirements in essays and SOP. It is not possible for any admission consultant out there to cover multiple schools and be an expert on essays and SOP of every school. Admit Expert candidly brought in alums of particular schools who guided me on particular nits and grits of their respective schools. Believe me, these connections go beyond your admission process and it is always beneficial in MBA to have connections with alums of multiple schools.
Sivaranjani and Aseem were always available to help me out. Even when I was frustrated (on no fault of theirs), they calmly understood my requirements and helped me out. Aseem even had a discussion with me late night. Also, Sivaranjani burnt midnight oil for my SOP and essay submissions.
Due to their hardwork and guidance, I got interview call from all 3 colleges – IIM-A, B and C. I got from Admit Expert mock interviews by alums of these schools who helped me a lot to prepare for my interviews. Finally, I got an admit in IIM Calcutta.
I recommend Admit Expert to Anyone who is serious about their admission and want to guide and facilitator who will help you grow during admission process rather than just spoon feed you essays.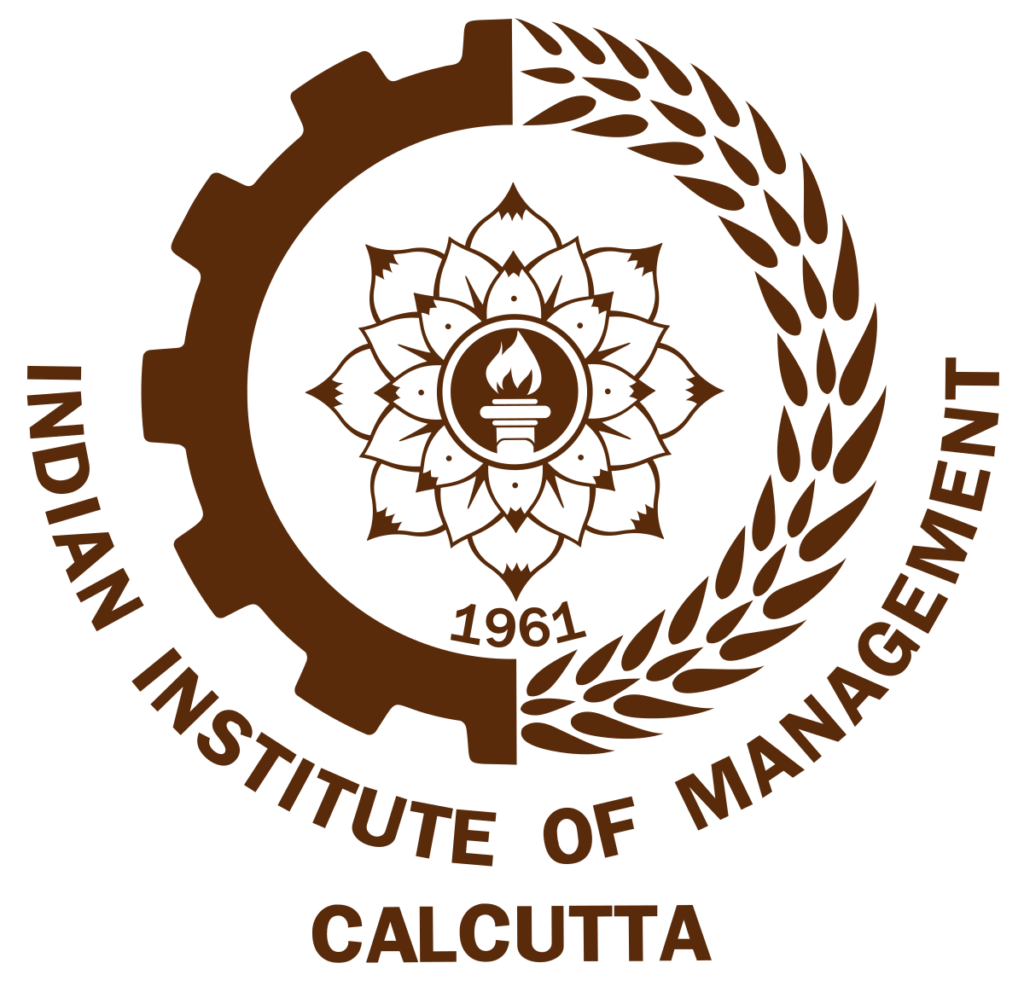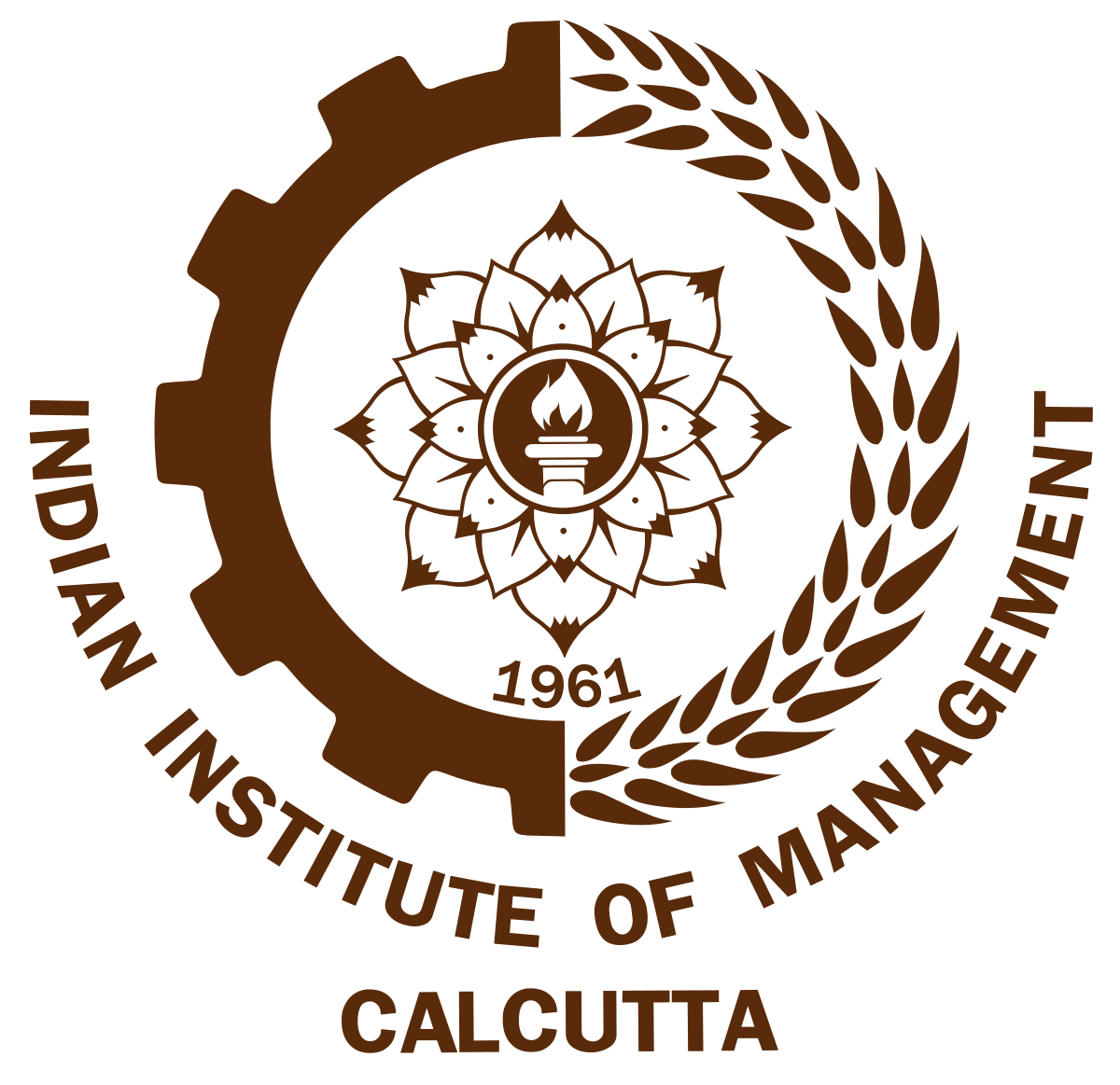 I was unsure about my prospects for getting into top B schools with 13 years of experience in a technical profile. I was slightly worried that my profile would be considered too old. However, I decided to work with Admit Expert, and I am so glad that I did. I can proudly say that it couldn't have been possible without them.
The entire process at Admit Expert from the time I signed up was structured and organized. I was assigned a consultant who was familiar with my target B schools application process. The consultant worked with me to develop a timeline for the application process and to identify the key steps that needed to be taken. She was available throughout the process and I could reach out with questions or concerns at any time. She was always responsive and helpful.
In the end, Admit Expert helped me to showcase my higher work experience as a strength. They helped me to articulate how my experience has given me a unique perspective on business and management. The team helped polish the essays very well such that they showcase my strengths and accomplishments.
Thanks to the help of Admit Expert, I was able to get into IIMC. I am thankful for their support and guidance throughout the application process. I would highly recommend Admit Expert to anyone who is unsure about overall process and who is looking to apply to IIMs or any other top business school.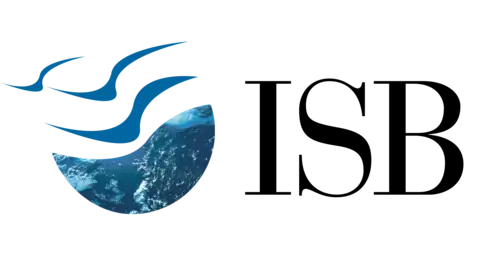 I have six years of work experience in the Oil and Energy sector, and my goal is to obtain an MBA from a premier institute. After achieving a score of 730 on the GMAT, my main focus is to complete my applications for my targeted B-Schools. Since I am not proficient in writing and framing essays, I decided to seek guidance from a consultant who could help me with the writing process and teach me how to approach essay writing. I spoke with several consultants, some of whom offered to write essays for me .When I first spoke with the consultants at Admit Expert, they understood my profile and told me that I had good chances in my targeted B-Schools. I realized that essays were an important part of the application process, but since I wasn't proficient in writing and framing essays, I decided to seek their guidance.
Admit Expert provided me with an exhaustive list of behavioral questions, which helped me understand myself and the challenges I faced during my work experience better. These questions provided enough content for my applications. My lead consultant and I discussed the content and framed a draft essay based on that content. I was asked to write a draft essay, and the brainstorming sessions helped me to frame the essays.
Admit Expert focused on such sessions and provided insights to their clients. In the process, I learned essay writing and content writing. Admit Expert helped me to edit the essays, and after multiple iterations, we finalized them.
Admit Expert also guided me for resume writing and letters of recommendation (LOR), which helped me a lot during my applications. Finally, I got admitted to ISB Hyderabad. I strongly recommend Admit Expert to those seeking help from scratch and those who want to learn the process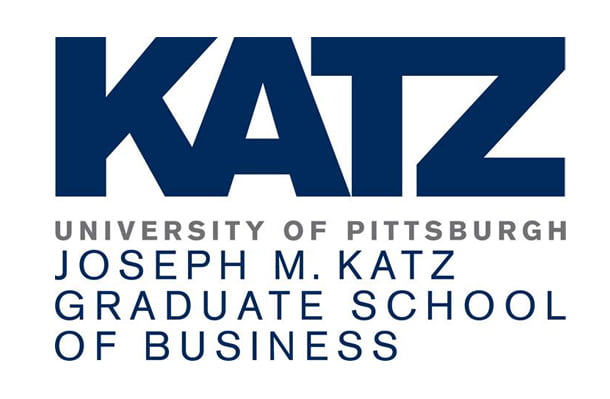 I am Dr. Reiya Sheth and I wanted to pursue MBA. I was really worried because of the unconventional decision that I had taken. I consulted Admit Expert for the admissions and application process while I was preparing for my GMAT and they assured me that I had a profile that could get me into a B-school. I had opted for the premium plan in which they help with 5 B schools. Admit Expert helps you make the right decision, from the beginning. From suggesting which schools to apply , to finally suggesting which school's admit to accept, they do it all. The consultants keep a track of college deadlines, verify essays and resume and help in making them strong, connect to the wide network of almuni in order to get minute details of the universities, and also conduct mock interviews for the various admits. I had applied to Katz,Rutgers, UNC,Haas and Questrom and was admitted to Rutgers and Katz. I will forever be grateful to the Admit Expert team for their constant support and guidance, without which I wouldn't have been able to achieve this. I will recommend Admit Expert to anyone who wants a smooth and easy application process.
Analyst at a consulting firm with 3 years of work-experience
I got into Chicago Booth and I couldn't have done it without Admit Expert. I come from an overrepresented candidate pool which actually required me to take help from an admissions consultant. My friend referred me to Admit Expert and I must say I was impressed with their understanding of the whole admissions process. The experts know so much about the application process. It was like working directly with the admissions committee.
The biggest challenge for me were the essays. But, their guidance made the whole essay writing process seamless and effortless. They helped me at every step of the way and I recommend Admit Expert if you're looking to get into a top-notch business school.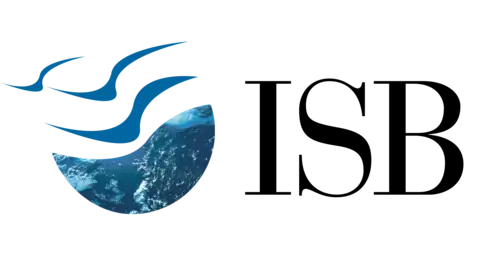 My journey with Admit Expert has been very fruitful to say the least. My profile with 6 years of work experience from a O&M role in a PSU was made fit for the MBA schools by gauging my strengths, weaknesses and stories from my professional experience. I had scored a 750 in GMAT but was sceptical about how to fit my stories to write the SOPs/Essays for various schools. Therefore I started looking for various consultants. When I contacted Admit Expert for my profile review they were very helpful. As the reviewer has prior PSU experience, his insights really instilled a faith in me to go for Admit expert. He introduced me to the lead consultant who herself was very experienced mentor having years of experience in drafting essays. She helped to select my target schools suitable to my career and future goals. She really explained me how to fill out the onboarding document. After getting to know my stories, she helped me to select the relevant stories which would help my application essays. Through various brain storming sessions, the essays were finalized. She was available throughout which helped me with minute details for my essays. I had got interview calls from the schools I had applied. Even for my interview, two mock interviews were conducted by Admit Expert which helped me greatly to prepare for final interviews. I would absolutely recommend Admit Expert to all the MBA Aspirants for their dream B-schools.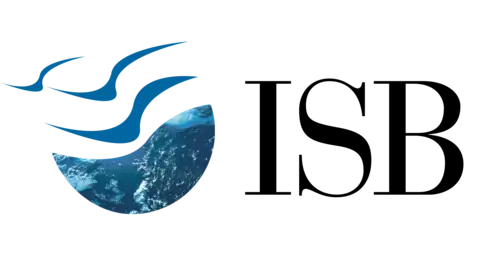 After working on ISB's essays for a month by myself, I realized I needed professional guidance to put forward a well thought out application. While searching for a B-school consultant, I came across Admit Expert and after getting on a call with them I decided put my faith in them over other consultants that I had talked to.
I worked closely with my consultants who themselves were an ISB graduate and had experience in the ISB interviewer panels.
Their application building process is well thought out, starting with narrative building to structure setting to unlimited essay editing. I was able to present my story and work achievements in a more attractive way as they had the deepest understanding of what B-schools wanted to see, especially ISB. They even connected me with multiple people with the similar background which helped me in further polishing my application. The thing that I liked the most was that I was always encouraged to work with what I felt most comfortable.
After getting an interview shortlist, their support extended to the interview preparation as well. They conducted special sessions around 'how to prep for interviews' and organized mock interview which was a real game changer for me.
I have nothing but gratitude for my consultants who spent countless hours with me on my application and helped me in securing an ISB admit. I would strongly recommend Admit Expert to anyone who is looking for a B-school consultant.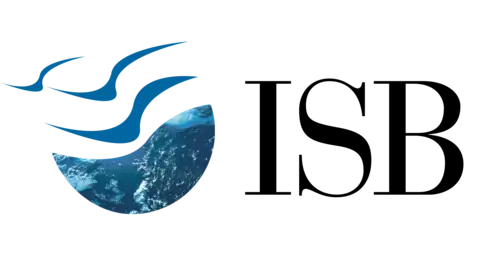 I got in contact with Admit Expert just one week away from the application deadline and I really appreciate how they helped in curating responses specific to my ISB application. Though, I already had initial drafts for the essays but their knowledge about what ISB looks in a candidate helped me navigate better in my application journey. Together, we were able to bring out the best of my traits. Besides the essay writing my package also included 1 mock interview which simulated an actual interview experience for me. I believe, given a week's time Admit Expert definitely met my expectations.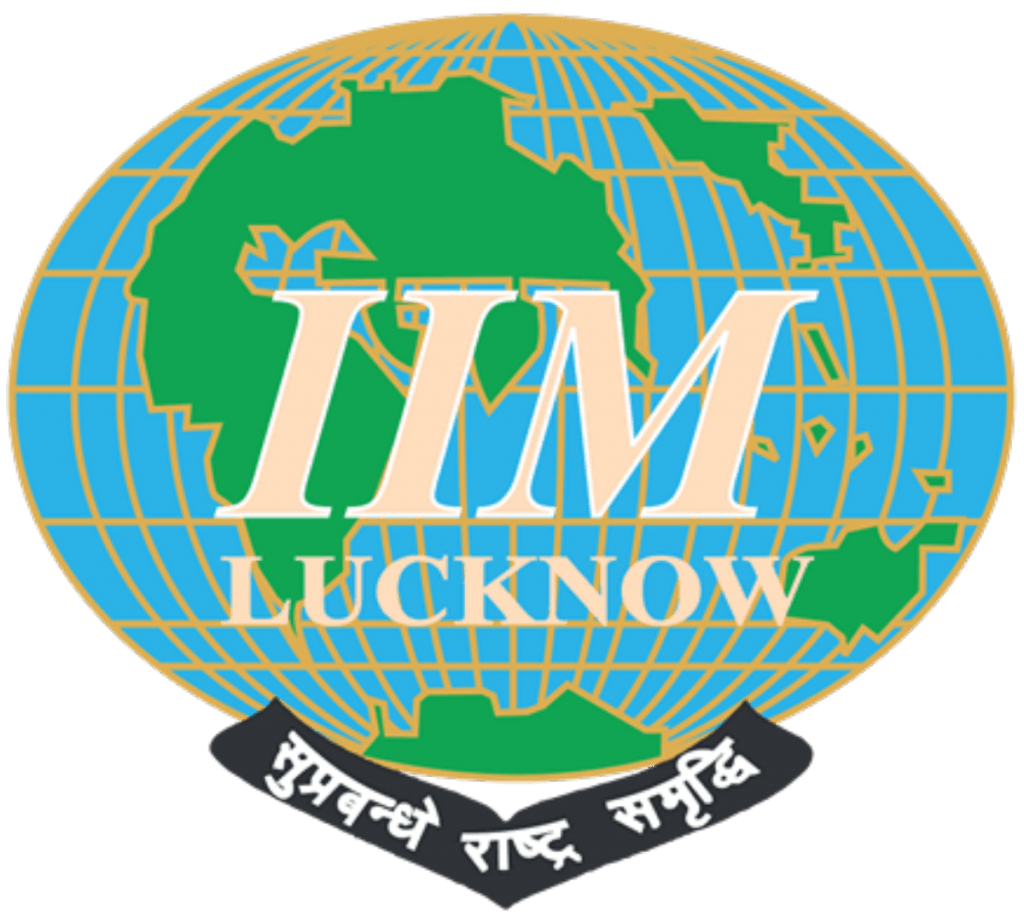 I had the pleasure of working with Admit Expert for my MBA application process, and I am incredibly grateful for their guidance and support.
From IT to the fashion industry and now MBA, my profile is unique, and I had received scepticism from other consulting companies about my goal of getting into top Indian B-schools. However, from the very first day, my consultant from Admit Expert was clear on how to present my profile's unique strengths, and I knew I had chosen the right service and person. Admit Expert provided immense help in making my MBA dream come true. I received interview calls from all the B-schools I had applied to, and eventually, I was able to convert an offer from IIM L, along with other IIMs.
The mock interviews conducted by Admit Expert were immensely helpful in preparing me for the actual interviews. The detailed feedback and insights helped me improve my interview skills and gave me the confidence to perform my best during the real interviews. Their expertise and guidance were invaluable in shaping my application and acing the interviews.
Admit Expert's confidence in my unique profile and their unwavering encouragement kept me motivated throughout the process. I highly recommend Admit Expert services to anyone seeking MBA consulting and interview prep services.
Field: Project Management, Strategy
Rahul is an amazing storyteller. He worked with me diligently to help me find the best stories from my experience and present them compellingly. He has an extensive knowledge of all aspects of the admission process.
Consulting him was a wise decision that I made towards my dream of getting into a top school. He guided me throughout my journey, starting from researching b-schools that best suited my aspirations to conducting mock interviews. The feedback that he provided me at each stage reflected his expertise as it helped me upscale myself and present my best self forward.
Even when the times got tough during the journey, his counsel kept me motivated to work tirelessly towards my goal. MBA admissions journey is intimidating for sure, but with an expert companion like Rahul, it can be a journey of self discovery, transformation, and unbound success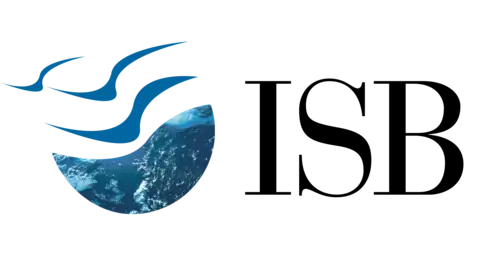 It was great working with Aseem. The kind of support and help he provided was excellent. Right from the brainstorming sessions to coming up with the storyline and from providing relevant essay structures to the wonderful editing of the essays, it was a splendid experience.
The quality of essays wouldn't be this great without his inputs. He was very affable, easily approachable, and very quick in responding. Also, a big thank you to the complete Admit expert team for providing all the necessary tools and help required for a seamless application process
I contacted Aseem specifically because I needed someone who is well versed with Indian education systems and job markets. I applied to IIMA using his service and received an admission offer. I thoroughly enjoyed working with him, he is extremely knowledgeable and flexible when it comes to working with admission consultants. I would absolutely recommend him
Admits: IIM Lucknow, IIM Indore

I strongly recommend the interview package that I opted for to prepare for the interview rounds at IIMs. I gained a valuable learning experience by interacting with the interviewers who were readily available to answer my queries even after the sessions. Admit Expert team guided me and helped me to present my answers correctly and coherently. They are strongly recommended