Some of our success stories:
Chiranjeev
B-School: CMU Tepper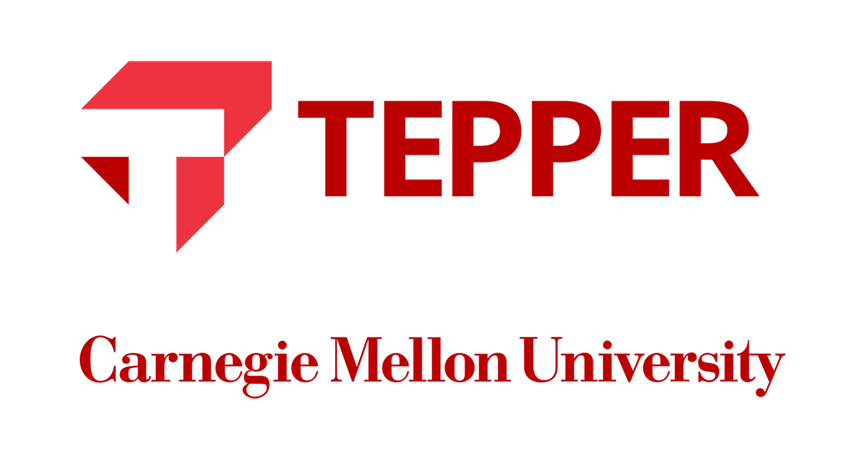 Snigdha
B-school: ISB. NUS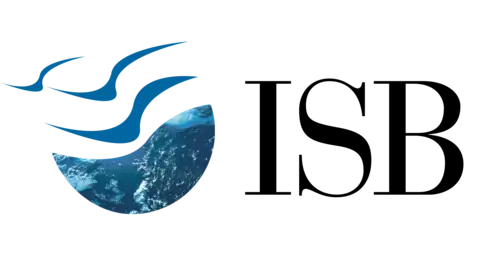 Anmol
B-School: IIM Lucknow, IIM Indore

Ninad
B-School: Erasmus Rotterdam School of Management, ESADE

Sandeep
B-School: London Business School
Industry: E-Commerce
I took MBA admission consulting services from Admit Expert for applying to LBS. They understood my profile, went through multiple iterations of narrative building and essay editing, and finally we were able to submit a great application, which might not have been possible without the guidance of Admit Expert team.

I'd definitely recommend Admit Expert to anyone looking to get into a good B-school.
Ansari Tk
B-School: IE Business School, Spain
GMAT Score: 650
industry: Tech/Software development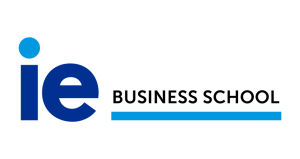 Thanks a lot. It was a wonderful and fruitful journey with you guys. Its a collective achievement. Thanks for supporting me.
Saumya Singh
B-School: ISB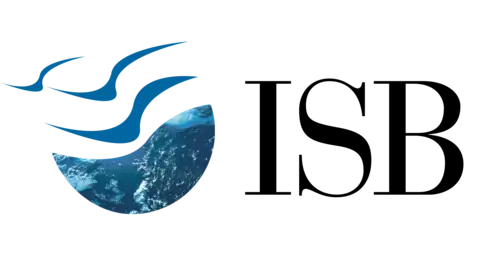 The Admit Expert team has been crucial to my journey towards getting admission in my desired B-school. Coming from a Humanities background, with work experience mostly in the social sector, I was quite worried about my chances of getting into a B- school. However, the Admit Expert team very patiently guided me and made me understand the requirements needed for getting an admission. My background, I was explained, was not infact a disadvantage but rather an advantage.

The Admit Expert team, after doing a detailed analysis of my resume, educational career and my future aspirations, helped throughout my admission process. From registration to filling the form, to working on my essays. Since my goal was getting admission into ISB, essay writing was a crucial step of the application process. The Admit Expert team regularly organised extensive sessions with me and helped me in essay writing. We went through multiple drafts till we reached a point where we were satisfied with the essays.

Admit expert also arranged multiple interviews with alumni of ISB and leading figures hailing from my target sector, in order to prepare me for the interview process and so that I could get a clearer idea about my career goals. My interviewer was extremely helpful and conducted an extensive mock interview with me to prepare me for the final step of the admission process.

In the end, I was fully prepared for my interview, so much so that I was not feeling nervous at all. Eventually, I got through the admission process and got selected.

I could not have achieved this without the help from Admit Expert team. They not only helped me understand what were my strengths, but also helped me know where my weaknesses lay so that we could together work on them.

I entered into this field with little to no knowledge, but now I feel confident. This all thanks to the Admit Expert team.
Rishabh
B-school: Boston (Questrom), Texas A&M (Mays)
Notre Dame (Mendoza), McCombs, Georgia Tech (Scheller), Simon (Rochestor)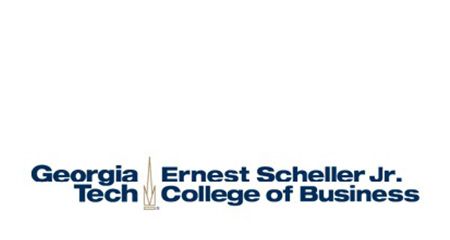 This is Rishabh Shukla with GMAT score of 700 (Q49, V36), working in an MNC as a Digital Transformation Consultant for Oil and Gas Sector, targeting the US B-schools.

Initially I was skeptical about taking help from any admission consultant. I reached out to the well established ones but after knowing about the prices, I decided to not take any help. Later on I realised that its a high risk game and having a mentor could actually give an advantage. I started off with a basic affordable package of Admit Expert, expecting some guidance in college shortlisting and essays drafting. Kudos to Admit Expert for working closely with me, helping in deciding my post-MBA goal based on my profile and work ex and then shortlisting colleges accordingly.

These things gave me an edge and actually built my confidence on my profile and my story, which was visible during my interviews as well. The detailed initial assessment form and writing the essays first draft on my own gave me clarity on my application, without worrying about the word limit as that would be taken care of by the essay expert later on.

After multiple sessions of essay and resume editing, finally when I and my consultant were convinced with my applications, then I went ahead and submitted them.

I am on waitlist for Texas McCombs, Georgia Tech and Simon Rochester. I have received admit from Questrom (Boston University), Texas A&M Mays and Notre Dame Mendoza with amazing scholarship, which was a deal breaker for me. Working with Admit Expert has been tremendously helpful for me. They were always there to clear even the silliest doubts which I had and I can confidently refer Admit Expert to my friends
Sourabh
B-School: ISB
GMAT: 710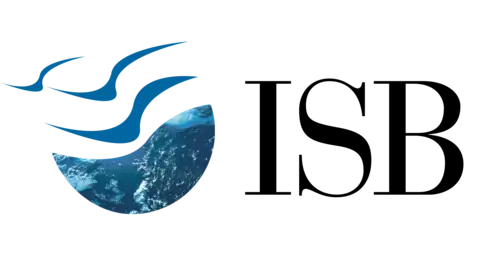 Hello, I'm Sourabh Sheelwant, I come from a typical IT background.

I did my undergrad in Electronics and Communication Engineering at R V College of Engineering Bangalore and had a decent cgpa of around 8.6. After my graduation, I started working in a US-based startup called Bidgely. It is a data analytics company for energy utilities across the world, so I have a broad experience in the power sector and in data analytics.

After spending around 3 years at Bidgely I knew it was the right time for me to do an MBA and ISB was the only B School that I was targeting.

So I wrote GMAT and got a decent 710, and then it was time to write my essays and the whole application. I sort of knew what I had done, and what I wanted to write, but there was a lack of structure to my thinking. That's when Admit expert happened, and I have never looked back since.

I remember we started out with them sharing a brainstorming template with me. I dumped anything and everything that came to my mind and slowly over multiple iterations we weeded out unnecessary things and refined the content.

I wrote multiple drafts of my essays with their inputs, and I still remember that my final essays were exceeding the word limit by around 200 words. That is when Sivaranjini from the Admit expert team showed her magic. She refined those essays and got them down to the word limit without losing the essence of what I wanted to convey.

My application was shortlisted, and then I started my interview prep. They shared a template on how to prep for the interview and took mock interviews and grilled me on what I had written in my essays. That really helped me as my actual interview went somewhat similarly. The kind of questions I was asked in the mock interview helped me prepare for any kind of question that could be asked in the actual interview.

Finally, I got the admit now and I'm joining ISB in April, a big thanks goes to Admit expert for helping me throughout my journey. I would recommend Admit Expert to everyone who wants guidance on their B-school essays and interview prep! ISB or otherwise.

All the best!
Ayush Baid
B-school: IIM-A (Admit), IIM-B (Scholarship),
ISB (Waitlist) GMAT: 680
Aseem and team from Admit expert were an immense help to me in getting admits in 2 of the best B-schools in the country. The entire process of resume building is quite intuitive and also helps one get immense clarity on their own goals. The team is highly flexible and works according to the needs and the availability of the applicants. The mock interview sessions with alums of the college in which one is applying is another icing on the cake. Overall, would recommend Admit expert to anyone who is serious about their goals and to secure an admit!
It was great working with Aseem. The kind of support and help he provided was excellent. Right from the brainstorming sessions to coming up with the storyline and from providing relevant essay structures to the wonderful editing of the essays, it was a splendid experience.

The quality of essays wouldn't be this great without his inputs. He was very affable, easily approachable, and very quick in responding. Also, a big thank you to the complete Admitexpert team for providing all the necessary tools and help required for a seamless application process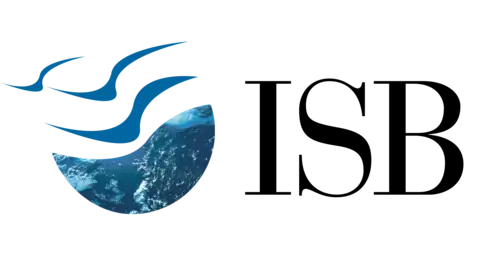 Shashank
B-school: Schulich York
Industry: Project Management, Strategy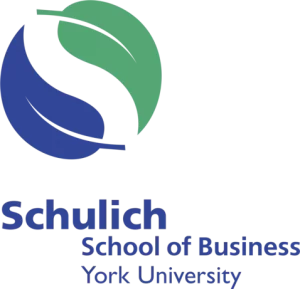 Rahul is an amazing storyteller. He worked with me diligently to help me find the best stories from my experience and present them compellingly. He has an extensive knowledge of all aspects of the admission process.

Consulting him was a wise decision that I made towards my dream of getting into a top school. He guided me throughout my journey, starting from researching b-schools that best suited my aspirations to conducting mock interviews. The feedback that he provided me at each stage reflected his expertise as it helped me upscale myself and present my best self forward.

Even when the times got tough during the journey, his counsel kept me motivated to work tirelessly towards my goal. MBA admissions journey is intimidating for sure, but with an expert companion like Rahul, it can be a journey of self discovery, transformation, and unbound success
Anchal
B-school: ISB & IIM C
Industry: Accounting and Finance
GMAT: 660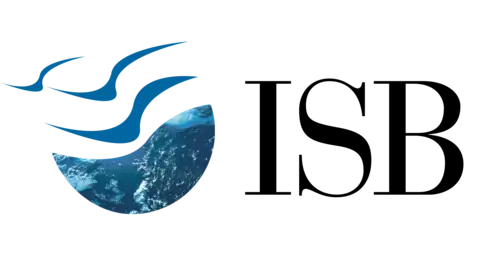 After taking GMAT, I wanted to submit my best possible application. I explored various consultants, but ultimately chose Admit Expert, which a friend also referred to me. Working with Admit Expert was great, as they knew what a B-school wants to see in the application, and structure the entire process around that. They laid a lot of emphasis on narrative building, shortlisting stories and leadership traits, and identifying my spikes rather than just helping in essay editing. They also have the best consultants who are top B-school alumni, and on top of that they allocate the school mentors, who are alumni of the schools I was applying to. My lead consultant, Aseem was really helpful, available and had great insights. I'd strongly recommend Admit Expert to everyone who wants to get into a top B-school – please take their services without a second thought
Shubham
B-school: IIM Ahmedabad
I contacted Aseem specifically because I needed someone who is well versed with Indian education systems and job markets. I applied to IIMA using his service and received an admission offer. I thoroughly enjoyed working with him, he is extremely knowledgeable and flexible when it comes to working with admission consultants. I would absolutely recommend him
Anmol
B-school: IIM Lucknow, IIM Indore

I strongly recommend the interview package that I opted for to prepare for the interview rounds at IIMs. I gained a valuable learning experience by interacting with the interviewers who were readily available to answer my queries even after the sessions. Admit Expert team guided me and helped me to present my answers correctly and coherently. They are strongly recommended
Shivani
B-school: Georgetown McDonough
Industry: Project Management, Strategy
I had my first interaction with Rahul when I was applying for Business Schools and he comes as somebody who listens and brainstorms with you about your stories. Rahul has helped me write my stories with a compelling narration.

We had multiple meetings where he helped me understand my stories better and gave multiple feedbacks on my essays as a great mentor. I would certainly recommend Rahul if you want to discuss and brainstorm your stories for your B school applications.
Kharahari
B-School: Cornell Johnson
I took MBA admission consulting services from Chandranath, who is a consultant with Admit Expert. Credit for my admit to Cornell definitely goes to him. His help was timely, thoughtful and of high quality.

He was very accommodating, patient and sensitive. He often went above and beyond the scope in helping me make school choices. I wish that more aspiring MBAs get help from such mentors
Sourabh
B-school: IIM C, IIMB, ISB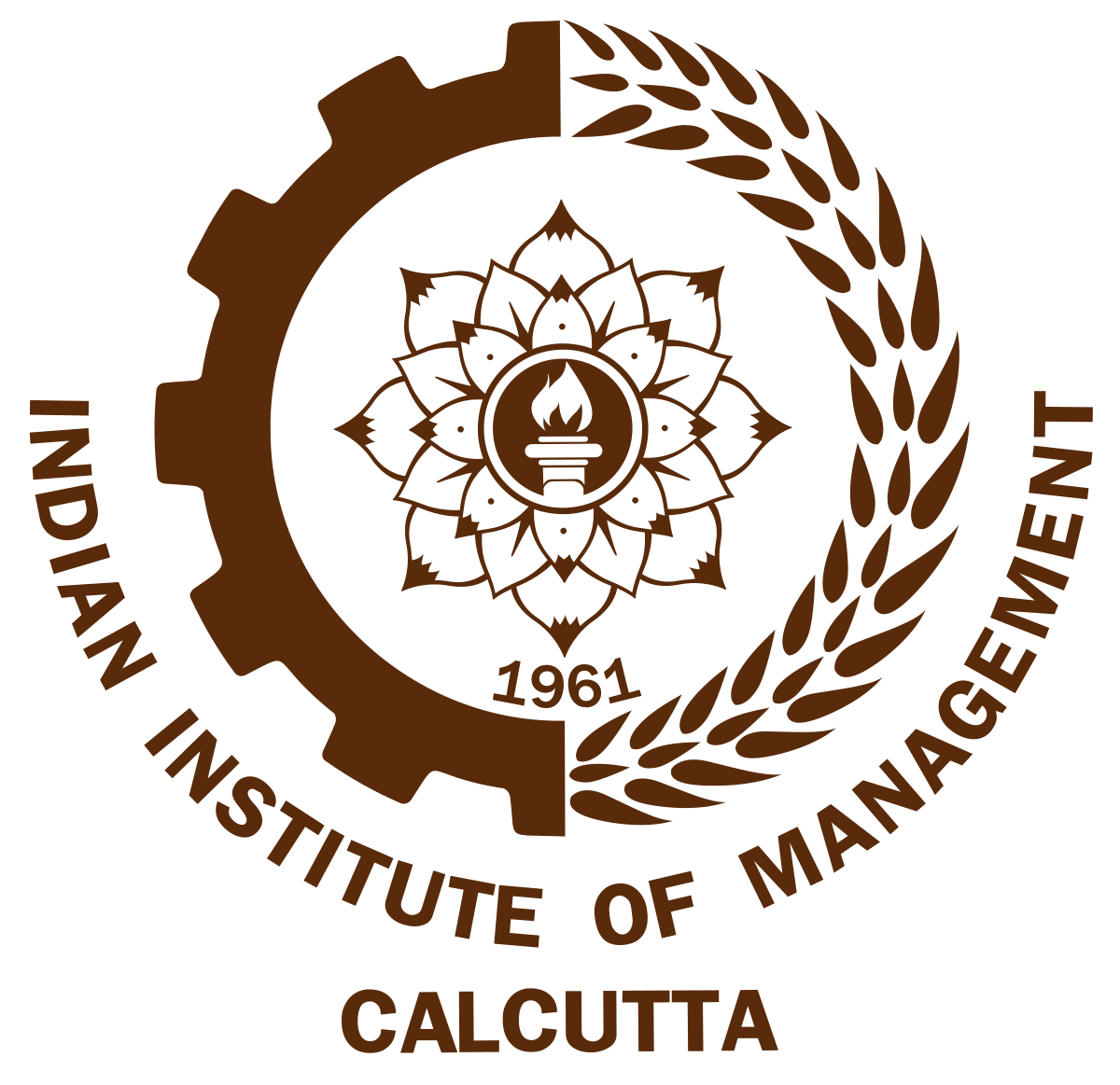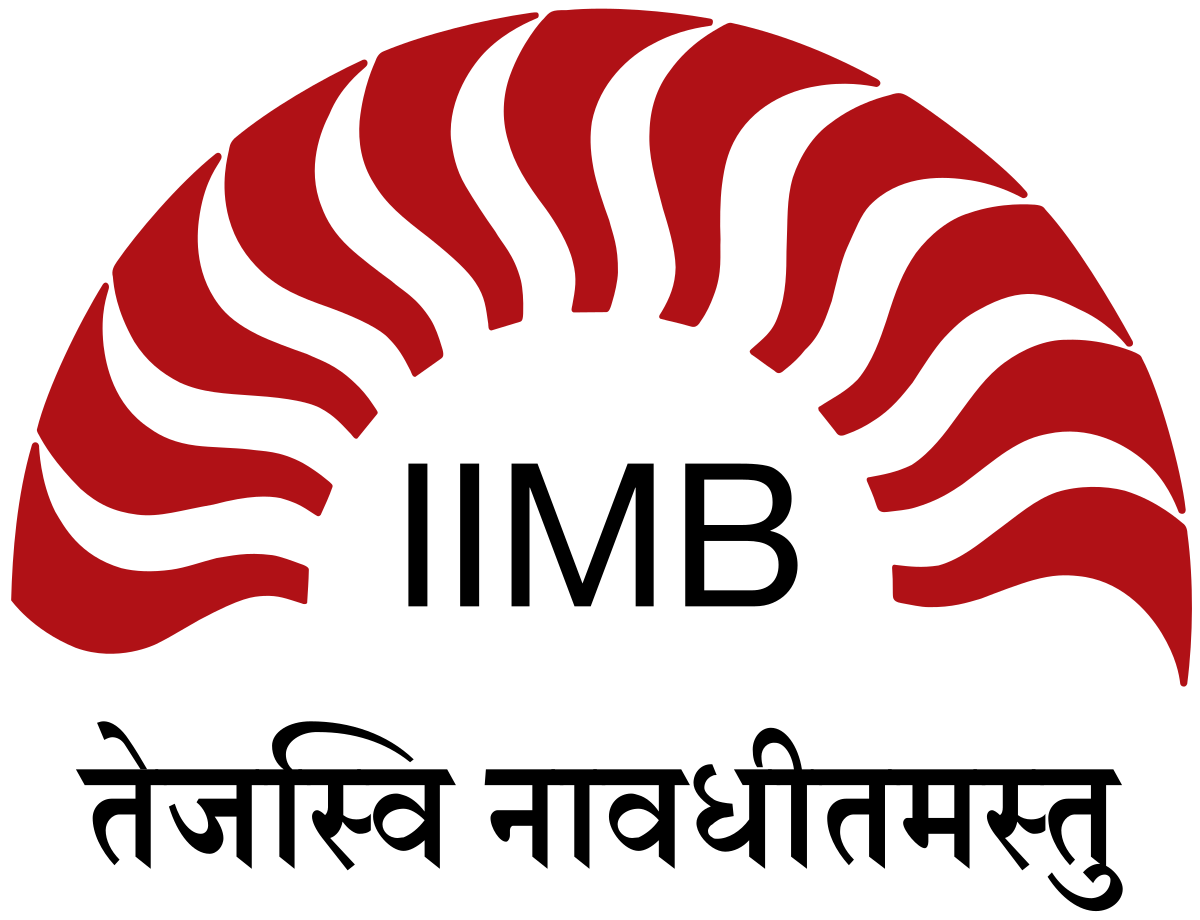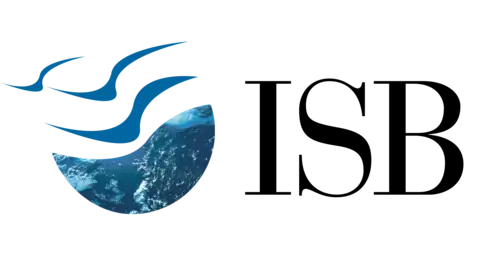 I am Sourabh Bhattacharya. I have over five years of experience working in ITES and PSU banking. With a score of 710 on the GMAT, I was looking to apply to premier colleges in India for my MBA/PGDM. Admit Expert has been a great help to me in structuring my application and highlighting the strong points of my work experience. They advised me on what the adcoms would consider acceptable and unacceptable. My SOPs were refined multiple times after I presented my first draft to my designated consultant under the package I bought. The consultant was well versed in what the adcoms look for and also made sure that I remembered the important dates for the colleges I had shortlisted. I had opted for a 5-school consultancy under the bronze package. I had shortlisted IIM B, C, ISB, IIM L, and XLRI as my colleges. The season opened with IIM B and C, and the help from Admit Expert was impactful in my securing an interview call from both IIM B and C. Later, I also got the interview call from ISB. I ultimately converted the IIM C call and was waitlisted in B. I would vehemently recommend the services of Admit Expert for anyone looking to apply to their preferred B-schools.
Snigdha
B-school: ISB. NUS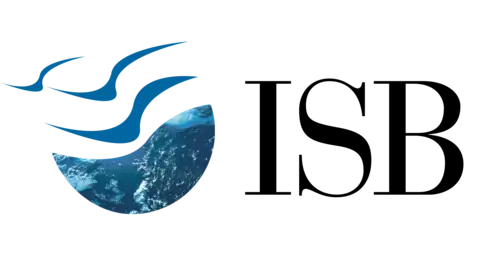 There was never a single moment of discouragement from the get go. Before signing up for the service, I was given an honest feedback about my profile and encouraged to apply to my target schools. From the first call itself, Aseem and Sidharth urged me to look back on my experience and highlight my achievements. With their help, I was able to construct an impactful story about why I was a deserving candidate for ISB and NUS respectively. But the primary reason I took their help was because they put me in touch with alumni from my choice of schools and field. Consequently, I received interview invites from both schools. They then helped me prepare by conducting a mock interview, giving me constructive tips on how to see the intent behind each question, improving upon my answers and providing me with a list of probable questions. All this work paid off and I finally received an admit from ISB. I would like to recommend AdmitExpert to everyone planning to do their MBA in India or abroad. Their process makes you think about your own experience and craft a story which is both impactful and personal. I'm extremely grateful to them for their help and input. Good luck!
Tushar Joshi
B-school: IIM C
My journey with Admit Expert started after my GMAT exam. This was second attempt and my score was 710 so I decided to put my best foot forward for IIMA,B, and C. I had some prior experience previous year with other consultants but they were not upto mark. So, this time I decided to go with the best and found Admit Expert. My first discussion with Aseem was quite candid and I was happy that he was more focused on understanding my requirements rather than just bringing me onboard and getting sales. He outlined complete process in detail and answered my every query in calm manner. Also on my personal request, he broke my payment into two instalments. I was quite touched by that gesture.

Further, I was put in touch with Sivaranjani from Admit Expert who was my essay editor and coordinator. She helped me in every step of the way and always replied back to my texts, even late night. I got a great understanding of process and was given choice to choose my lead mentors through telephonic conversations. I was most impressed by the fact that Admit Expert did not claim to be expert on every school requirements in essays and SOP. It is not possible for any admission consultant out there to cover multiple schools and be an expert on essays and SOP of every school. Admit Expert candidly brought in alums of particular schools who guided me on particular nits and grits of their respective schools. Believe me, these connections go beyond your admission process and it is always beneficial in MBA to have connections with alums of multiple schools.

Sivaranjani and Aseem were always available to help me out. Even when I was frustrated (on no fault of theirs), they calmly understood my requirements and helped me out. Aseem even had a discussion with me late night. Also, Sivaranjani burnt midnight oil for my SOP and essay submissions.

Due to their hardwork and guidance, I got interview call from all 3 colleges – IIM-A, B and C. I got from Admit Expert mock interviews by alums of these schools who helped me a lot to prepare for my interviews. Finally, I got an admit in IIM Calcutta.

I recommend Admit Expert to Anyone who is serious about their admission and want to guide and facilitator who will help you grow during admission process rather than just spoon feed you essays.
Reiya Sheth
B-school: Rutgers, Katz
GMAT: 660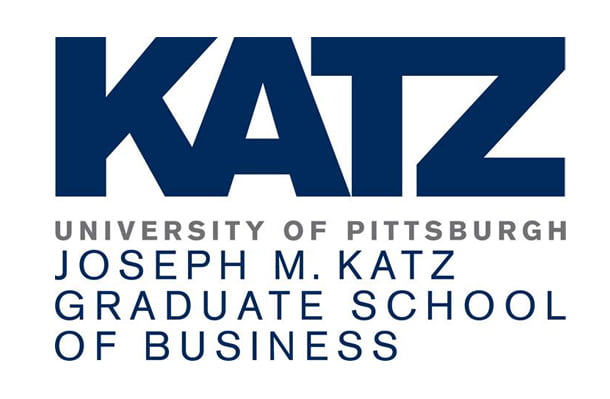 I am Dr Reiya Sheth and I wanted to pursue MBA. I was really worried because of the unconventional decision that I had taken. I consulted Admit Expert for the admissions and application process while I was preparing for my GMAT and they assured me that I had a profile that could get me into a B-school. I had opted for the premium plan in which they help with 5 B schools. Admit Expert helps you make the right decision, from the beginning. From suggesting which schools to apply , to finally suggesting which school's admit to accept, they do it all. The consultants keep a track of college deadlines, verify essays and resume and help in making them strong, connect to the wide network of almuni in order to get minute details of the universities, and also conduct mock interviews for the various admits. I had applied to Katz,Rutgers,UNC,Haas and Questrom and was admitted to Rutgers and Katz. I will forever be grateful to the Admit Expert team for their constant support and guidance, without which I wouldn't have been able to achieve this. I will recommend Admit Expert to anyone who wants a smooth and easy application process.
Kanika
B-school: Cambridge, Oxford
I got into Oxford Saïd and Cambridge Judge and I couldn't have done it without Admit Expert. I wanted to get into European business schools as I prefer 1-year full-time MBA programs to 2-year full-time MBA.

Aseem gave me honest feedback on my profile and helped me in school selection based on my career goals. I ended up targeting London Business School, Oxford Saïd, and Cambridge Judge in this preference.
Their 3-layer system is their USP. I think it sets them apart from other admissions consultants.

My principal consultant knew in and out about my target schools. He explained to me what exactly I needed to do to get into these schools. I also had mentors who were alumni of my target schools and an essay expert. They all helped me prepare an excellent application which helped me secure admits from 2 target business schools. Thanks once again.
Neha
B-school: McCombs, Tepper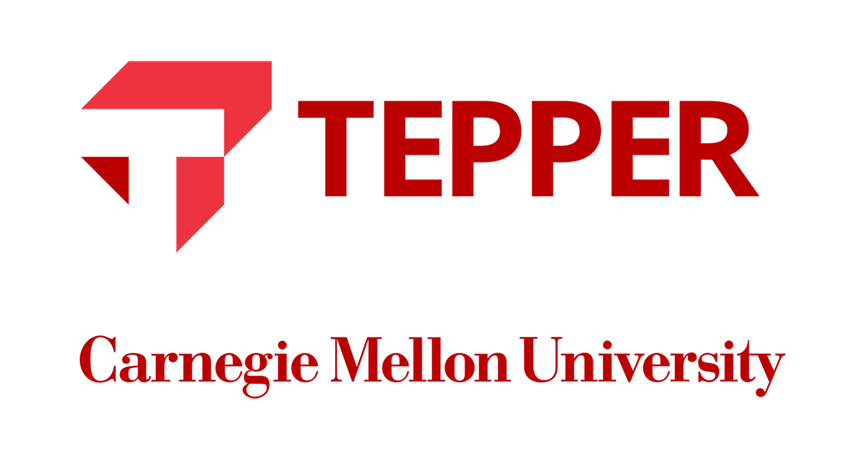 I highly recommend Admit Expert. It was a great experience from the very start to finish. After working with Admit Expert, I received admits from Texas-McCombs, and CMU Tepper.

This is my second year applying. I applied to eight schools my first year and got zero interviews. With my non-standard background and low GPA, I questioned whether I could get an MBA. They suggested methods to strengthen my essays and my overall profile and helped me with school selection. They helped me when no one would.

They assisted me early in the process in articulating my values and strengths, and maybe most crucially for me, helped in identifying essential stories that proved these values. These were drawn from experiences I had not previously included in my applications and provided excellent insight into who I am.

I was never uncomfortable during the process and honestly felt that Admit Expert assisted me in putting my best foot forward while ensuring that my voice and words were heard in the essays. If you're looking for an admissions consultant who is prompt, personalized, and perceptive, I definitely recommend Admit Expert. This was a fantastic experience with fantastic outcomes.
Justin
B-school: UCLA Anderson

Aseem was incredibly helpful in our consultation call, outlining what made me a unique candidate and how to best present my experience and achievements. He helped me perform research on school selection strategy. Our talk seemed organic and never like a sales pitch.

'I am a man of action' - I remember Aseem telling me this part of my personality on our second call and based on my profile and career goals he asked me to consider applying to UCLA Anderson to my list as I have the skills and behaviors UCLA is specifically looking for in candidates. Also, I wanted to get into product management post MBA. So, I added UCLA to my list of target schools which already had Stanford, Berkeley Haas, and MIT Sloan.

I decided to go forward with Admit Expert and this decision changed everything for me. With their thorough understanding of the admissions process, expert consultants, and personalized approach I got into 3 out of 4 target schools. And Yes, I got into UCLA with scholarship. Thank you so much Aseem and Admit Expert team.
Nikhil
B-school: Tuck, Cornell, Kenan Flagler
I was looking for an admissions consultant to assist me with all elements of my MBA applications because I came from a non-business background. I talked to four different firms before deciding on Admit Expert. Their tailored approach piqued my interest.

Aseem is a diligent consultant. He will continually encourage you to perform your finest work and express your unique narrative. For example, we conducted 4 iterations of my resume alone. I was irritated at times by how hard he pushed me (re-writing the same paragraph over and over is not fun!), but I knew he was just doing it to make my applications as powerful as possible.

Admit Expert also provides many mock practice sessions for each school's interviews to ensure you are properly prepared.

To cut a long story short, Admit Expert helped me get into Dartmouth Tuck, Cornell, and Kenan Flagler. Thank you, team. Couldn't have done it without you.
Gaurav
B-school: Chicago Booth
I got into Chicago Booth and I couldn't have done it without Admit Expert. I come from an overrepresented candidate pool which actually required me to take help from an admissions consultant. My friend referred me to Admit Expert and I must say I was impressed with their understanding of the whale admissions process. They know so much about the application process. It was like working directly with the admissions committee. The biggest challenge for me was the essay. But, their guidance made the whole essay writing process seamless and effortless. They helped me at every step of the way and I recommend Admit Expert if you're looking to get into a top-notch business school.
Sonal
B-school: Michigan Ross, Duke Fuqua
I am very happy with my decision to work with Admit Expert. In my first call itself, I was impressed with Aseem and his team. They provided a realistic list of business schools for marketing based on my profile. I zeroed in on Michigan Ross and Duke Fuqua.

I was very satisfied with the advice they gave me and their 3-layer system was great! They have an admissions consultant who I worked directly with, a school alumnus who is a former college student at the school I applied to, and an essay expert who helped me refine my essays. They were very professional and responded quickly. Made the whole process so easy. The best part - I got into both schools with a scholarship. Thank you Aseem and team Admit Expert.
Akshay
B-school: Columbia/NYU Stern
They clearly do justice to their name. They are experts at getting admits to business schools. I worked with Admit Expert for a few months before the R1 deadlines and the team has been nothing but extraordinary.

They provided me with a high-level strategy when I started based on my profile and career goals. My goal was to boost my current career in the finance industry and what better business schools than Wharton, and Columbia for achieving my goal. Based on my profile, Aseem advised me to add NYU Stern to the list. He also explained the importance of the location of a business school and I decided to target business schools in New York.

Though honestly, Columbia was a long shot but to my surprise I received admits from both Columbia and NYU Stern, thanks to Admit Expert.
Ellen
B-school: Berkeley Haas
When I first started the MBA admissions process, I was under the impression that all of these schools were the same and it just depended on which one you could get into. Admit Expert taught me how to find my perfect school by providing me with a personalized checklist for self-evaluation and highlighting my strengths so that I can apply to schools that will give me an edge. Berkeley Haas was my target school. With structured guidance and Haas alumni expert advice on my side, I made it to my dream business school. I also got into LBS.

I strongly recommend Admit Expert if you want to get into your dream business school.